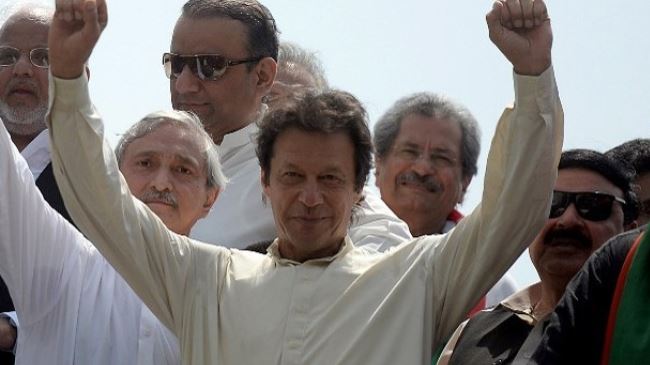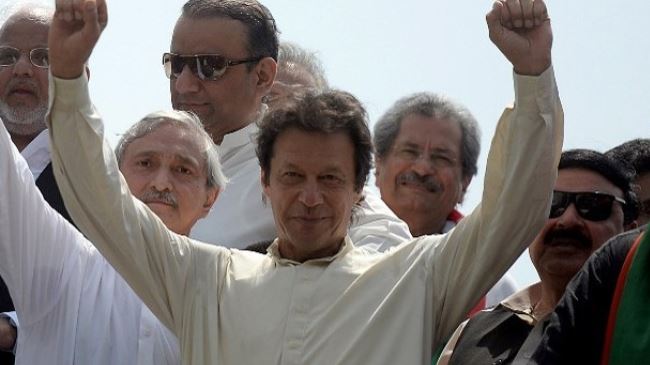 Anti-government demonstrators have continued to gather in the Pakistani capital, Islamabad, for the fifth consecutive day, Press TV reports.
Demonstrators continued their sit-in led by the head of Pakistan Tehreek-e-Insaf (PTI) party, Imran Khan, and Canada-based cleric, Muhammad Tahir ul-Qadri.
Tens of protesters were reportedly arrested overnight.
The PTI decided to resign from parliament on August 18. It has also announced that it will quit the provincial assemblies except in Khyber Pakhtunkhwa, where it has formed its government.
The demonstrators have been calling on Prime Minister Nawaz Sharif to step down from power and for fresh elections to be held immediately.
"We want Prime Minister Nawaz Sharif, who has come into power through rigging, to resign immediately and an independent election commission be formed, which is with the consensus of all political parties," PTI's Ayesha Gulatai Wazir told Press TV.
The fifth day of protests come as the PTI leader said on Tuesday that he refuses to meet and hold talks with government negotiators, as proposed by Islamabad officials.
Khan, who has launched a civil disobedience movement, had given Sharif until Tuesday to step down. He accuses the government of rigging last year's election.
The protests continue despite efforts by Sharif to ease tensions. Last week, the Pakistani premier announced that the Supreme Court of Pakistan would carry out an investigation into allegations of vote rigging in the general elections.
The PTI is the third largest party in Pakistan's national assembly after center-left Pakistan People's Party led by Bilawal Bhutto Zardari and Sharif's center-right party, Pakistan Muslim League-Nawaz.