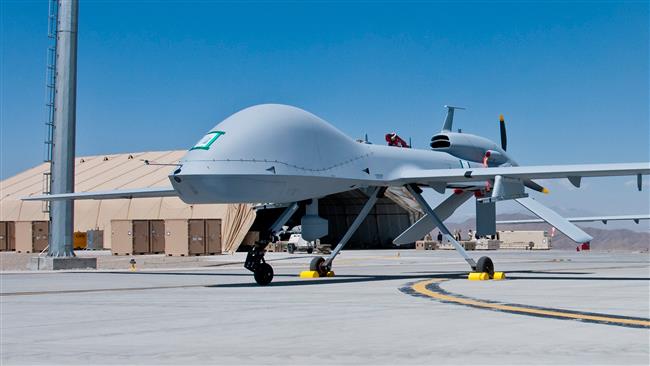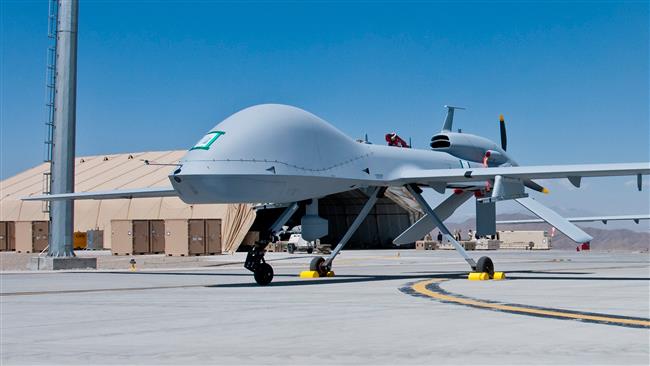 Pakistan has condemned the recent deadly US drone strike in North Waziristan, saying the attack disregards Islamabad's ongoing efforts to tackle militant groups in tribal areas.
A statement by the Pakistani Foreign Ministry said Friday that such attacks violate Pakistan's territorial sovereignty and the international law.
"These events also generate distrust among the local populace," the statement said, renewing the country's demand for cessation of the US drone campaign.
It has become a routine procedure for officials in Islamabad to issue such denunciation after US drone attacks in the Pakistani territory.
The drone strike on Thursday targeted a compound in the town of Datta Khel near the Afghan border, killing at least five people. Unknown intelligence officials claimed that those killed were believed to be linked with Haqqani network, an outlawed militant group known for its abundant records of terrorist attacks in both Afghanistan and Pakistan.
The US says the airstrikes target militants; however, the Bureau of Investigative Journalism says most of those killed by US drone strikes have been civilians.
Pakistan has stepped up crackdown on militants operating in North Waziristan since attacks on civilians and security forces escalated last year. The government says it has managed to kill "a large number" of militants in the area and the operation continues to tackle the remnants in pockets close to the border with Afghanistan.
The Thursday drone strike was carried out amid ongoing efforts for a deal between the Afghan government and the Taliban militant group through talks. The negotiations which started last month hit a snag after news broke of the death of Taliban's long-time leader Mullah Omar.
Mullah Mohammad Akhtar Mansour was later selected as the group's new chief with some senior members of the Haqqani network, including Sirajuddin Haqqani, also assuming high positions in the new Taliban hierarchy.