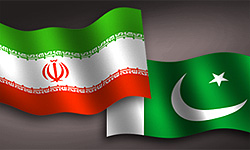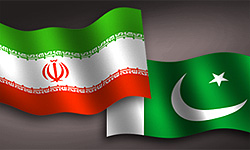 Pakistani Finance Minister Abdul Hafeez Sheikh in a meeting with Iranian Vice-President for International Affairs Ali Saeedlou underscored that Islamabad is eager to boost its cooperation with Tehran, specially in the field of energy.
During the meeting on Monday, the minister suggested that Iran and Pakistan should strengthen their trade and economic ties.
He said Iran and Pakistan enjoy strong brotherly relations and their historic relationship provide basis for strong economic ties.
"We are close religiously, geographically and culturally, we should strengthen our trade and economic ties," added the minister.
He said last year trade volume between Pakistan and Iran had reached $1.5bln which is below the potential of the two countries.
"We can increase our cooperation in agriculture, livestock and energy sectors", he said, adding that the private sector should be given more incentives.
He added Pakistan is committed to Iran-Pakistan gas pipeline project.
Pakistan's Foreign Office Spokesman Abdul Basit had also earlier told reporters that there is no change in Pakistan's desire as far as the gas pipeline project with Iran is concerned.
"There is a desire to accelerate work on gas pipeline and we would try to complete it as soon as possible," he said in January.
The 2700-kilometer long pipeline was to supply gas for Pakistan and India which are suffering a lack of energy sources, but India has evaded talks. Last year Iran and Pakistan declared they would finalize the agreement bilaterally if India continued to be absent in the meetings.
According to the project proposal, the pipeline will begin from Iran's Assalouyeh Energy Zone in the south and stretch over 1,100 km through Iran. In Pakistan, it will pass through Baluchistan and Sindh but officials now say the route may be changed if China agrees to the project.
The gas will be supplied from the South Pars field. The initial capacity of the pipeline will be 22 billion cubic meters of natural gas per annum, which is expected to be later raised to 55 billion cubic meters. It is expected to cost $7.4 billion