Pakistan
Pakistan's ex-President says faces Taliban threats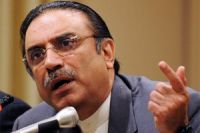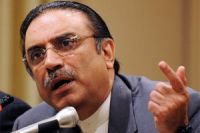 Pakistan's former President Asif Ali Zardari Thursday moved a court to seek its directives to the government to provide him security as he is facing Taliban threats.
Zardari, a central leader of the opposition Pakistan Peoples' Party, completed his five year term last month and now eyes bigger political role.
The former President filed a petition in a high court in the port city of Karachi, citing threats to his life from the militants.
There was no response from the government.
According to IRNA, Zardari said in his petition submitted in Sindh High Court, "My life is in danger from the Taliban militants and they could try to assassinate me."
He requested the court to issue special instructions to the government to provide him additional paramilitary troops and policemen to ensure his security.
Zardari's PPP is under Taliban attacks and several of its activities have been targeted by the militants because of its anti-Taliban approach.