Palestine
Palestinian Authority formally joins five UN treaties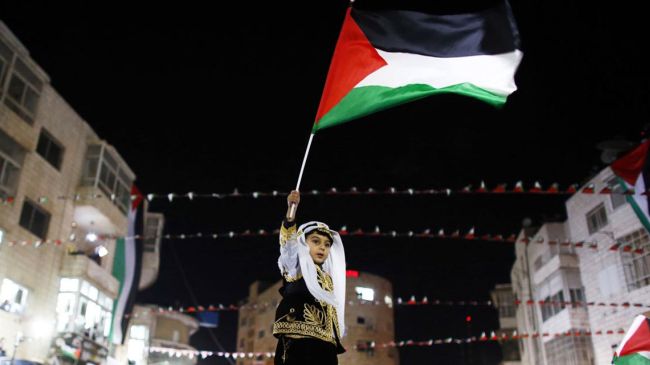 Palestine Liberation Organization (PLO) has officially joined five United Nations treaties amidst the collapse of the so-called peace talks with Israel, Press TV reports.
The five international conventions ban torture and racial discrimination, and protect the rights of women, children and the disabled.
"The signing and acceptance of these treaties is fundamental for the next steps to be taken by the PLO against the Israeli occupation of the lands, especially the Geneva Conventions which recognize 1967 borders of Palestine with East al-Quds (Jerusalem) as its capital," Wassel Abu Yousef from PLO Executive Committee told Press TV.
The PLO is expected to join two more international treaties, which include the protection of children in conflict zones, in the coming months.
Last month, UN Secretary General Ban Ki-moon accepted a request by the Palestinian Authority (PA) to join over a dozen international conventions in protest at Israel's refusal to release Palestinian inmates.
Israel has slammed the PA's initiative in joining the UN conventions.
The Israeli-PA talks reached a new deadlock when the Tel Aviv regime refused to free the last group of 104 Palestinian prisoners in late March according to a deal for the resumption of US-sponsored negotiations.
Palestinian officials say they now aim to join all 63 UN treaties and organizations including the International Criminal Court, which would allow them to put Israel on trial for war crimes against Palestinian civilians.
Palestinians says signing up to international conventions will strengthen the stance of the Palestinian Authority.
In November 2012, the PA won observer status at the United Nations, which paved the way for joining the international treaties.