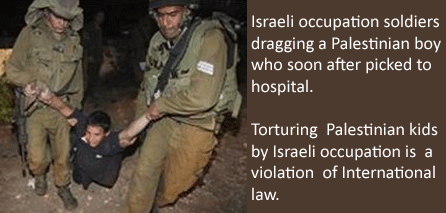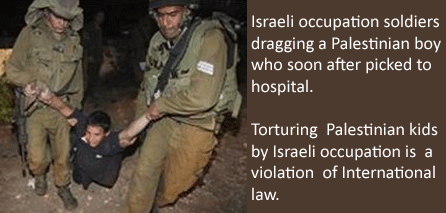 A 7-year-old Palestinian child from Silwan town, south of the Al Aqsa Mosque in occupied East Jerusalem, was hospitalized, Wednesday, after a number of policemen violently attacked, kicked and punched him.
The child, Adam Mansour Al Rishiq, was moved a Jerusalem hospital and was immediately sent to the Intensive Care Unit due to the seriousness of his condition.
Fakhri Abu Diab, member of the local committee for defending Silwan lands and property, stated that clashes were reported Wednesday between the police and local residents in Silwan, especially near the protest tent in the areas of Jacob Wells and Ein Al Lowza.
The tent was installed several months ago to protest Israeli illegal demolition and confiscation of Palestinian and Arab homes in occupied East Jerusalem.
Abu Diab stated that Border Guard Policemen chased a number of youths before violently attacking the seven-year-old child, and striking him with their batons on different parts of his body.
Adam's father stated that his child was moved to the hospital unconscious and heavily bleeding, and was directly sent to the Intensive Care Unit suffering several fractures and bruises.
In related news, a number of extremist settlers of the Qadumim settlement, near the northern West Bank city of Qalqilia, opened fire on Wednesday at night at several Palestinian homes in the nearby village of Qaddoum; no damage or injuries were reported, and the Israeli army failed to intervene or to locate the assailants.
The settlement itself was built on lands mainly confiscated from Kufr Qaddoum Palestinian village.