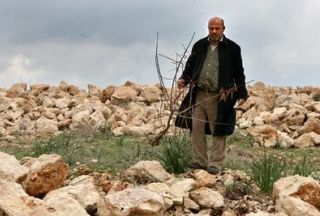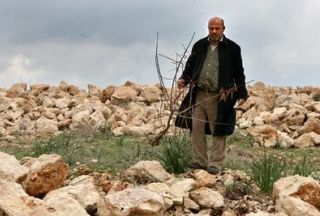 Palestinian officials say the Israeli army has issued orders preventing residents of four villages in the southern West Bank from entering their land.
The orders declared Palestinian farms a closed military zone. They ordered farmers to evacuate and confiscated their farming equipment, Ma'an news agency quoted the mayor of Beit Ula as saying on Sunday.
According to Suleiman al-Adam, the move strips the villagers of more than five square kilometers of land, and affects more than 60 Palestinian families from the villages west of al-Khalil (Hebron) who live off the farms.
A spokesman for the Israeli Civil Administration said he was not aware of the land confiscations in the area which lies on the proposed route of Israel's separation wall.
The UN Office for the Coordination of Humanitarian Affairs (OCHA) estimated that once completed, the 723-kilometer (454 miles) wall will annex 9.5 percent of Palestinian land.
The barrier — 85 percent of which cuts inside the West Bank beyond Israel's borders of 1967 — passes through the village's olive stand and cuts the villagers from hundreds of hectares of their land.
Israel has been pushing ahead with the erection of the separation wall, defying a 2007 ruling by the International Court of Justice which says the move violates the international law.
Since the ruling, Israel has added nearly 200 kilometers to the wall, OCHA reported.