Middle East
Palestine
Palestinian Resistance Warns Occupation 'Will Pay Price'
According to Wafa, the official Palestinian news agency, Israeli warplanes fired missiles at a site in Beit Lahiya in the northern strip. They also targeted areas in Deir al-Balah, a city in central Gaza, as well as parts of Khan Younis in southern Gaza. No casualties were reported, but the strikes caused damage to properties at the targeted areas.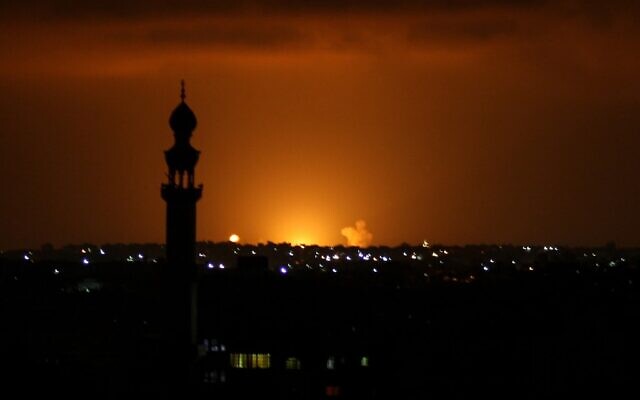 Hamas Palestinian Resistance movement warned the Zionist occupation it "will pay the price for any aggression against our people or resistance sites and the response will be direct".
"We will increase and expand our response to the extent that the occupation persists in its aggression," it said in a statement.
For its part, Palestinian Islamic Jihad Resistance group said in response to the Israeli air strikes, the resistance fired rocket salvoes at the occupied territories.
Earlier on Wednesday, the Israeli army in a statement said it carried out 10 air strikes against positions belonging to Hamas in response to rockets being fired into occupied territories.
On Tuesday evening, at least two rockets were fired from the Gaza Strip, one of which was intercepted by the Iron Dome, Israeli anti-missile system, while the other struck the coastal Israeli city of Ashdod, wounding two Israelis.
The rockets were fired at the same time as the Zionist entity, the United Arab Emirates and Bahrain signed agreements at the White House in Washington to establish diplomatic relations.