Middle East
Palestine
Palestinian Shot by Zionist Occupation Forces in West Bank Paralyzed
The Palestinian Health Ministry said Saturday a youth is suffering from paralysis a day after he was shot in the neck by Israeli occupation forces in the West Bank.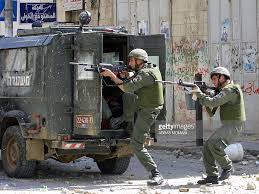 Haron Abu Aram, 24, was left quadriplegic, the ministry said.
Witnesses said the incident was triggered when occupation forces tried to stop Palestinians building a house in a village in southern Al-Khalil (Hebron) and seized an electricity generator belonging to Abu Aram.
The Israeli occupation military claimed "a violent riot" was instigated when the troops were evacuating what they called "an illegal building" in the At-Tuwani village.