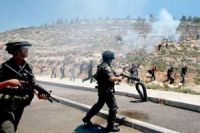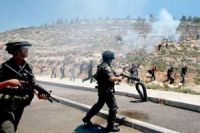 A 15-year-old Palestinian, Orveh Hemad, has achieved martyrdom, east of the West Bank city of Ramallah, amid deadly clashes which erupted between the Palestinians and Zionist troops.
According to Fars news agency, this Palestinian teenager was gunned down by the Zionist regime forces.
Meanwhile, according to a senior Hamas official; Zionist regime fears the break out of a new Intifada in occupied Qods, and has therefore escalated the suppression of innocent Palestinian people in this region.
Protests have mounted in occupied Palestine following the martyrdom-seeking operations of a Palestinian youth, last week, which killed a Zionist and wounded nine others.