Palestine
Palestinians clash with Israeli forces in W Bank over restrictions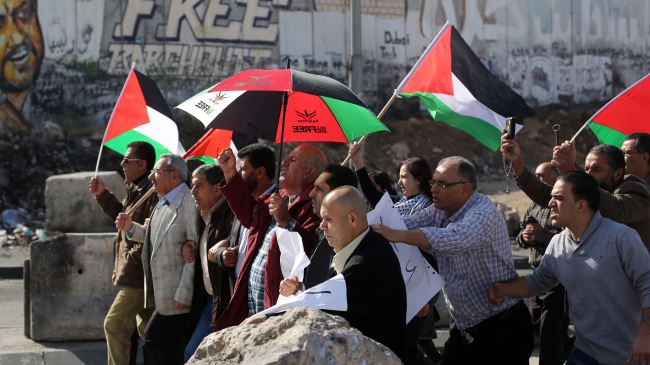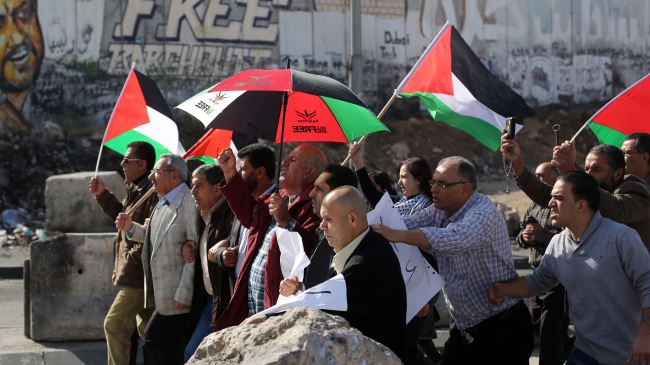 Palestinians have taken to the streets in the occupied West Bank to protest against the Israeli regime's new restrictive measures on Palestinians' entry into the al-Aqsa Mosque.
The Palestinian protesters held a demo at the Qalandia checkpoint, Beit Lahm and Hebron (al-Khalil) on Friday to express their anger at Israel's decision to deny Palestinians under the age of 50 entry into the holy al-Aqsa Mosque.
The Palestinian protesters engaged in clashes with Israeli soldiers after the regime's troops used tear gas to disperse demonstrators.
Meanwhile, Tel Aviv has deployed some 1,300 soldiers to east Jerusalem (al-Quds) to tackle possible Palestinian demonstrations against Israel's violations in the al-Aqsa Mosque.
Al-Aqsa Mosque has been the scene of clashes between Palestinian worshippers and Israeli settlers and troops in the past few weeks. Tel Aviv has imposed fresh restrictions on the access of Palestinians to the holy site.
Palestinians are extremely angry at Tel Aviv's raids and restrictions, considering them as part of Israel's plan to judaize and desecrate the holy Islamic site.
Palestinians argue that al-Quds is the capital of a future Palestinian independent state, and that its heritage should remain intact.
Over the past decades, Israel has tried to change the demographic makeup of al-Quds by constructing illegal settlements, destroying historical sites and expelling the local Palestinian population.
The al-Aqsa compound, which lies in the Israeli-occupied Old City of al-Quds, is a flashpoint. The location of the compound, known to Jews as the Temple Mount, is the holiest site in Judaism. The mosque is Islam's third-holiest site after Mecca and Medina in Saudi Arabia.
The European Union's new foreign policy chief, Federica Mogherini, has lashed out at Israel for its settlement expansion plans on Palestinian land.