Palestine
Human Rights
Middle East
Palestinians on general strike against zionist regime's demolition campaign
Palestinians in al-Quds have begun a general strike in protest against Israel's land-theft policy and its planned mass demolitions in a neighborhood of East al-Quds.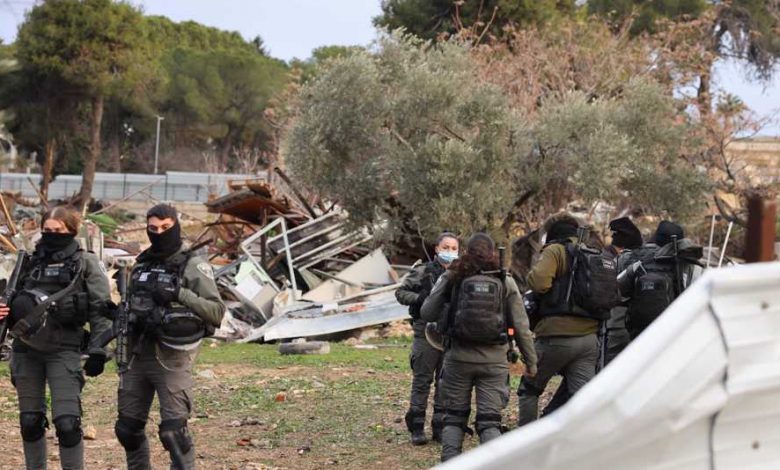 The protest action has been organized by residents of the Jabal al-Mukabir neighborhood, where at least 800 of Palestinian houses face the threat of demolition, the official Wafa news agency reported on Thursday.
Local Palestinian residents observed an all-out shutdown and shops and business were closed and the streets largely deserted in the area.
Tariq Owaisat, an anti-settlement activist, said the Israeli authorities want to destroy the homes to make way for a commercial center and at least 500 new settler units.
The activist further warned that Israel's "dangerous" scheme risks the displacement of hundreds of Palestinian families. He said the municipality in al-Quds was acting like a "gangster under the protection of the Israeli regime."
In recent weeks, Palestinians have protested in front of the Israeli municipality building in al-Quds against the demolition of Palestinian houses by authorities in the occupied city. They say they will not allow a repeat of the 1948 Nakba and the 1967 Naksa, which mark the mass displacement and ethnic cleansing of Palestinians by the Israeli regime.
Israel routinely demolishes Palestinian houses in the occupied West Bank and East al-Quds, claiming that the structures have been built without permits, which are almost impossible to obtain.
The Tel Aviv regime plans to force Palestinian families from different neighborhoods in East al-Quds in an attempt to replace them with settlers.
Nearly 700,000 Israelis live in settlements built since the 1967 occupation of the West Bank and East al-Quds. The UN Security Council has in several resolutions condemned Tel Aviv's settlement projects on the occupied Palestinian land.
In May 2021, Israel's land grab activities in the occupied West Bank sparked a war between the Israeli military and Palestinian resistance groups in the Gaza Strip. The war lasted 11 days. And Israel's relentless bombardment of Gaza killed over 250 Palestinians, including 66 children.