Economy
Parliament allocates $ 17m to save Lake Urmia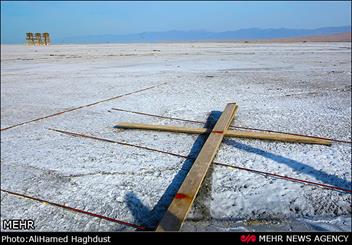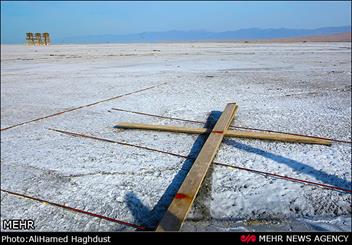 Parliament environmentalist faction spokesman has said Parliament allocates $ 17m to save Lake Urmia.
Moayyed Hosseini Sadr told Mehr News Parliament correspondent that 32 work plan had been proposed to the Parliament as possible ways to save Lake Urmia. "Special budget drafts were also proposed to save Lakes Urmia and Hamun, which required confirmation by Budget Commission," he added, believing the budget allocated for the next year (beginning March 21) as insufficient to the task the budget purported to meet.
"In budget draft of 2014-2015, $ 17m has been allocated by the Parliament; however, the budget would not suffice to address a lake 70 per cent of which has already dried out," the spokesman for environmentalist faction of the Parliament.
"there was actually a 'work group' established to address Lake Urmia, but there have been some problems in practical action regarding the issue, since many strategic plans were provided which needed evaluation," he added, believing that there was a general neglect in handling the issue of the lake. "The bodies of water contributing to the water volume of the lake should be returned to the lake; the strategic plans should translate into action from mere slogans, and implemented soon," Hosseini Sadr demanded.
Last Wednesday the Permanent Secretariat of the Regional Council of Lake Watershed Basin Management hosted a meeting with Department of Environment and Conservation of Iranian Wetlands Project in Urmia with representatives and officials of Regional Water Authority and Meteorology of East Azerbaijan, West Azerbaijan, and Kurdistan provinces. The meeting addressed the methods of implementation of the first priority among 19 proposed priorities to save Lake Urmia, thus launching the Urmia Watershed Basin Drought Management Plan.
The Plan was the first priority enacted in the Cabinet to revive and save Lake Urmia, which is regarded as the auxiliary to the Comprehensive Plan of Urmia Lake Watershed Basin and an attempt to establish an ecosystem-based approach and holistic management of the country's wetlands.
The implementation of decision support system and risk monitoring would determine the drought and its intensity in the basin, thus coordinating the attempts with the level of drought to better manage the water resources of the basin.
A new approach is among the important features of the plan. So far, the dominant approach has been to manage the drought in the time of occurrence; however, the present approach predicts the actions after, during, and before the occurrence of the drought. The shift of 'drought crisis management,' to 'drought risk management' has the least economic and social damages and at the same time guarantees the water requirements of the ecosystem of the Lake.