Iran
Participation of Muslim elites in unity conference foils hostile plots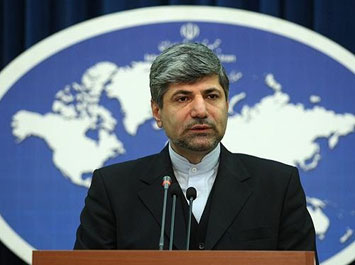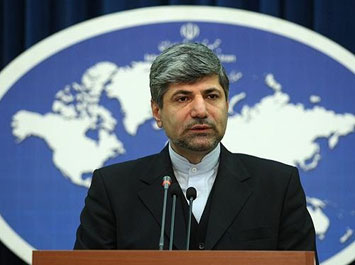 Iran Foreign Ministry Spokesman highlighted the participation of renowned Muslim figures as a way to foil the plots of the enemies and increase the grounds for boosting solidarity among Muslims.
Ramin Mehmanparast, Iranian Spokesman for the Foreign Ministry attended the weekly presser of the ministry saying the critical situation in the region mandates that we do our best for boosting unity, reported Taqrib News Agency (TNA).
Replying a question by TNA reporter on the best issue to be set on top of the agenda for the upcoming Muslim Unity Conference, Iran top official said," Basically Muslim Unity conference has been aiming at unifying all Muslims." and highlighted the objective as a constant strategy of the Islamic Republic of Iran.
On the stance of Iran Ministry of Foreign Affairs regarding the proposal by renowned Shia jurisprudent for solving Iraq situation he said," I believe that the view of different groups and high characters in Iraq think that recognition of the system and prevalence of democracy as the best way to reach unity in this country."
He stressed that the enemies of the Middle East, particularly Iraq, desire instability and disunity in this country and stressed," The intrigue planned in Iraq originates in discording movements that find instability of Iraq to their benefit."
This top official hailed the proposal by Ayatollah Sistani and noted," Certainly holding reconciliation meetings would eliminate disagreements."
When asked if Iran Foreign Minister has shown any reaction to Ahwaz meeting simultaneously held with the Iran's Foreign Minister visit to the country he said," It is quite apparent which countries would concern over the recent visit of Iran Foreign Ministry and expansion of ties between Iran and Egypt.
He noted that some countries do not favor expansion of ties between Tehran-Cairo and said," Such countries try to undermine the friendly relations between Iran and Egypt though their efforts are doomed to fail because the two countries are determined to expand relations."
According to this official immediately after the announcement that Al Azhar has been among the participants of Ahwaz meeting, the religious center rejected the allegation though such issues would not affect Cairo-Tehran ties.