Syria
Philippines: Syria militants fail to release 21 Filipino UN peacekeepers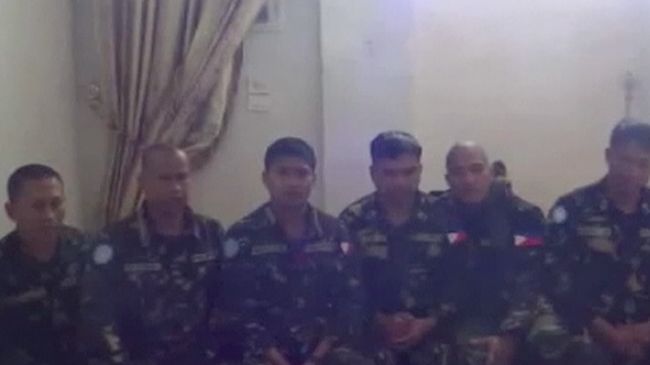 The Philippines says the foreign-backed terrorist groups in Syria have not released 21 Filipino UN peacekeepers that they have held hostage.
Raul Hernandez, the spokesman of the Philippine Foreign Ministry, said the militants were expected to free the peacekeepers early on Friday, but they have failed to free the hostages.
On March 6, the militants in Syria detained 21 soldiers, who are part of a 300-strong Filipino peacekeeping unit stationed in the Israeli-occupied Golan Heights.
Following the hostage-taking, the armed groups surfaced a video on the Internet, showing a number of militants with the peacekeepers.
The militants said they would not free the hostages until the Syrian government forces withdrew from a village in Golan.
"I don't exactly know what happened, why the expected release did not happen, but the demand is still there," Hernandez said.
He said the Philippine government continues to "work with all stakeholders for the expeditious release of our Filipino UN peacekeepers."
The United Nations Security Council has also "strongly condemned" the hostage-taking and urged their unconditional release.
The UN has reported a growing number of incidents in the occupied Syrian territory of Golan over the past year. Several countries have pulled back their troops from the region over security concerns.