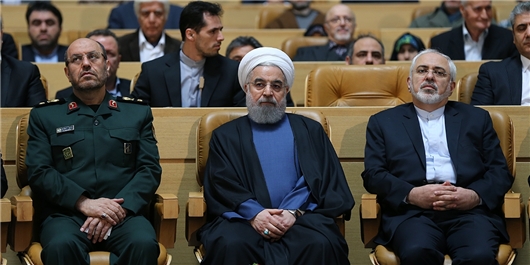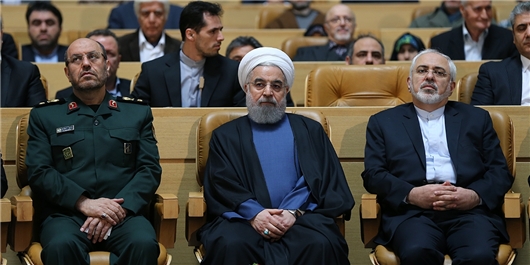 President Hassan Rouhani lauded the country's negotiators for efforts to strike a nuclear deal with the six world powers, after decorating them with the National Medals of Merit and Courage.
The medals were issued in a ceremony in Tehran on Monday to honor all members of the nuclear negotiating team as well as families of those nuclear scientists and officials killed in terrorist attacks in recent years.
In this respect, President Rouhani decorated Foreign Minister Mohammad Javad Zarif with Medal of Merit and Management, followed by Vice-President and Head of the Atomic Energy Organization of Iran Ali Akbar Salehi and Defense Minister Brigadier General Hossein Dehqan with Medals of Courage.
Other members of the nuclear negotiating team were similarly issued with second and third Medals of Merit and Certificates of Appreciation.
Iran and the world powers reached a nuclear deal on July 14 which annulled all sanctions against Tehran.
Earlier in July, the Iranian legislators in a statement thanked the country's negotiating team in the nuclear talks with the world powers for their efforts and resistance.
"The resistance of the Islamic Iran's negotiating representatives against the excessive demands of the arrogant powers, headed by the US, is a source of honor and appreciable," the statement said.
"The representatives of the great Iranian nation ask the dear negotiators to continue observing the redlines specified by the Islamic Republic and the law approved by the Islamic Consultative Assembly (Parliament) as their criteria and voice opposition to any result that violates these principles," it added.