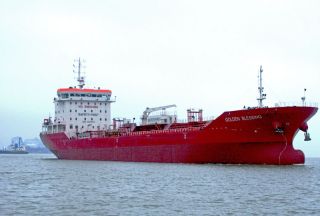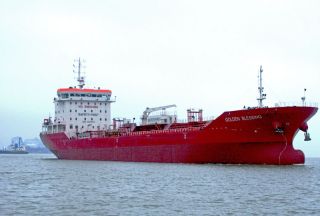 Somali pirates have seized a Singapore-flagged chemical tanker, and its 19 Chinese crew, as it was transiting the Gulf of Aden, the European Union's naval force says.
MV Golden Blessing, a 14,445-ton vessel, was on its way from Saudi Arabia to India when it was captured in the Gulf of Aden — an area highly patrolled by the anti-piracy naval force.
"In the early hours of 28 July, pirates took control of the MV Golden Blessing approximately 60 nautical miles off the northern Somali Coast," said a statement from the EU naval force.
"On notification from the Master of the MV Golden Blessing that pirates were on board, the EU NAVFOR German warship Scheleswig-Holstein immediately launched its helicopter and reported sighting suspected pirates on board the MV Golden Blessing," read the statement.
The EU force says the vessel, which is owned by Golden Pacific International Holdings (S) Pte and chartered out to China's Shanghai Dingheng shipping Co ltd, is now moving towards the Somali Coast with all crews unharmed, a Press TV correspondent reported.
The hijacking of MV Golden Blessing breaks the relative lull of pirate attacks in the Gulf of Aden. The waters surrounding Somalia are known to be among the most dangerous.
Multinational warships are currently patrolling the waters under a UN mandate to deter possible pirate attacks.
The pirates are currently holding at least 17 ships and over 300 crewmembers against a number of multimillion ransoms.