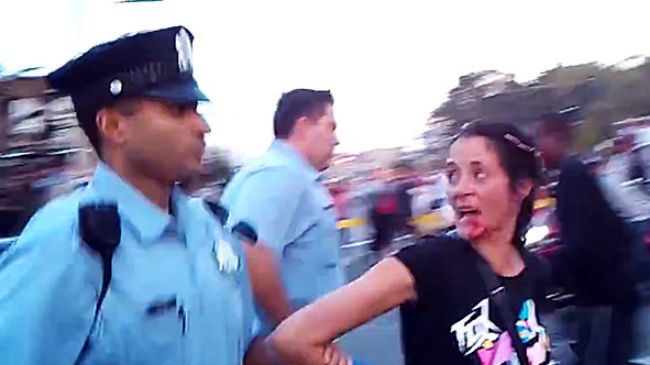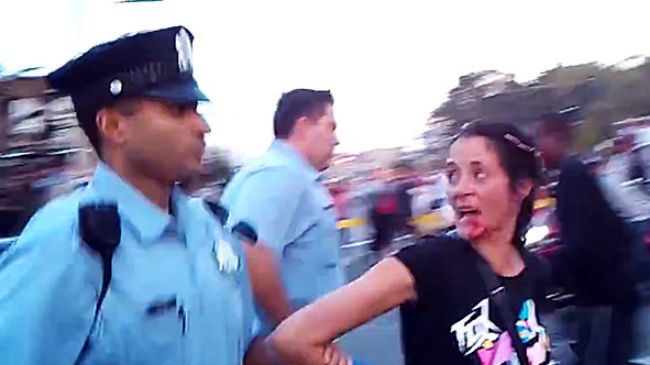 A video recently posted online shows a Philadelphia police officer striking a woman across the face in the latest incident of police brutality in the United States.
The video footage, which was posted on the video-sharing website YouTube, shows highway patrol supervisor Lt. Jonathan Josey punching the woman and knocking her to the ground during Philadelphia's Puerto Rican Day Parade on Sunday, The Associated Press reported on Tuesday.
The woman, whose name has not been released, was handcuffed and led away by police as her mouth was bleeding.
A spokeswoman for the Philadelphia Police Department said that the woman was cited for disorderly conduct.
Philadelphia police have launched an internal investigation into the incident.
The Philadelphia police have a reputation as one of the most aggressive police departments in the United States.
Philadelphia became known as "the city that bombed itself" after the police bombed the MOVE house in 1985.
The MOVE organization is a Philadelphia-based Black liberation group that was founded by the late John Africa.
On May 13, 1985, the Philadelphia Police Department took action against the MOVE house, allegedly to arrest some members of the group.
An armed standoff ensued.
A police helicopter then dropped a four-pound bomb made of C-4 plastic explosive and Tovex, a dynamite substitute, on the roof of the house.
The MOVE house caught fire, causing a huge blaze that engulfed the neighborhood and eventually destroyed 65 houses.
The Philadelphia police shot at people trying to escape from the burning house and fired over 10,000 rounds in the incident, according to the police's own accounts.
Eleven people — John Africa, five other adults and five children — were killed in the fire.
One adult, Ramona Africa, and one child, Birdie Africa, were the only survivors.