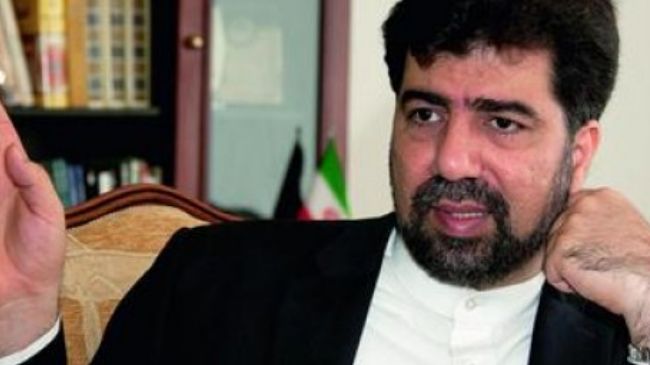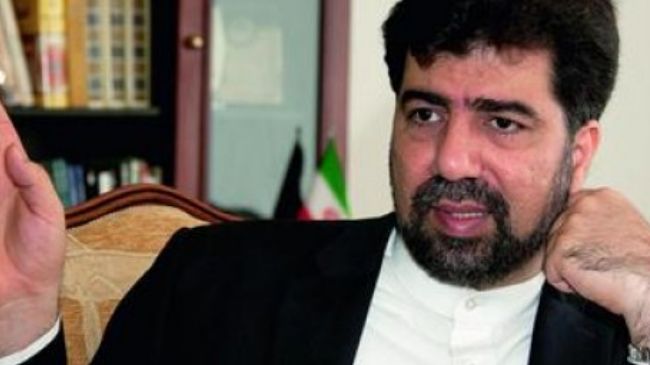 Iran's Ambassador to Lebanon Ghazanfar Roknabadi says the situation in Syria is improving and political solution remains the sole option for the resolution of the country's ongoing crisis.
"Conditions in Syria are getting better and political solution as the sole option for the resolution of this country's crisis is finding its deserved place among many regional and global players," Roknabadi said in a meeting with Secretary-General of the Lebanese Arab Struggle Movement Faisal al-Daoud on Monday.
Al-Daoud, for his part, said entry of armed foreign groups into Syria and extensive smuggling of weapons and armaments into the Arab country has prolonged the unrest, massacre and crisis.
Advising Syria's neighbors to watch their borders more closely, he added that continuation of crisis in Syria will serve the interests of the usurper Zionist regime of Israel.
Thousands of people have been killed since the Syrian unrest started in March 2011.
Damascus says 'outlaws, saboteurs, and armed terrorists' are the driving factor behind the unrest and deadly violence while the opposition accuses the security forces for the killings.
The Syrian government says the chaos is being orchestrated from outside the country and accuses Saudi Arabia, Qatar, and Turkey of arming the opposition.