Europe
Polling underway in UK's knife-edge general elections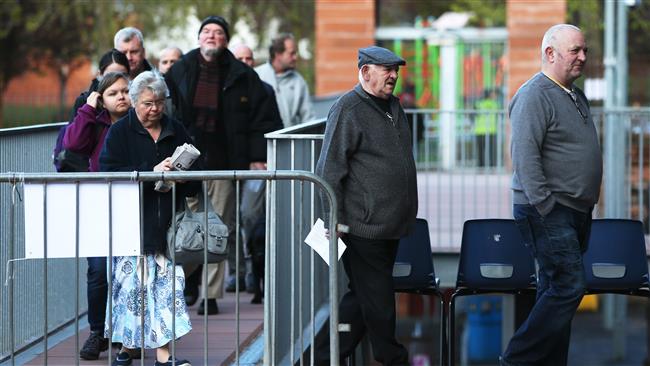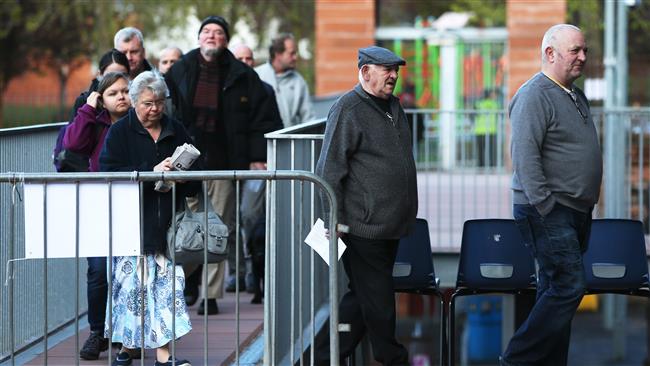 Britons are heading to polling stations to cast their ballots in the general elections seen as the most unpredictable in a generation.
The voting stared at 0600 GMT and will continue until 2100 GMT. Exit polls will be released soon after the voting ends but voters may have to wait days for a new government.
About 50 million people are registered to vote for the 650-member House of Commons. There are about 50,000 polling stations located everywhere from shipping containers to churches and restaurants.
As most opinion polls have indicated so far, the election looks set to deliver a minority government for the first time since 1974.
The centre-right Conservative party of Prime Minister David Cameron that formed a coalition government in 2010 is fighting to stay in office but is locked in a dead heat with Ed Miliband's centre-left Labour. Smaller parties are expected to play a key role in forming the government. Who will team up with whom remains the biggest question?
As expected, neither the Conservatives nor Labour win a clear majority, they will start days and possibly weeks of negotiations with smaller parties to build a bloc of around 326 seats needed for a majority in the 650-seat House of Commons.
The Scottish National Party (SNP), which wants Scotland to split from Britain, looks set to win most seats north of the border and a strong position in the talks. The SNP would support a minority Labour government but not a Conservative one.
Some analysts say the SNP could use its influence over a new government to push for a fresh independence referendum. Sturgeon has refused to give a date for when she wants a fresh vote.
Leader of Scottish National Party, Nicola Sturgeon, on her way to cast ballot in general elections (AP photo)
The centrist Liberal Democrats that was part of Cameron's coalition will also have a say in the negotiation and is open to working with either of the two main parties.
Nigel Farage's anti-EU UK Independence Party (UKIP) is another that could play a limited role in post-election negotiations.
The new government, whether led by the Conservatives or Labour, would face its first big test when lawmakers vote on its legislative programme after the Queen's Speech on May 27.