World News
Polls closed in several eastern Ukrainian cities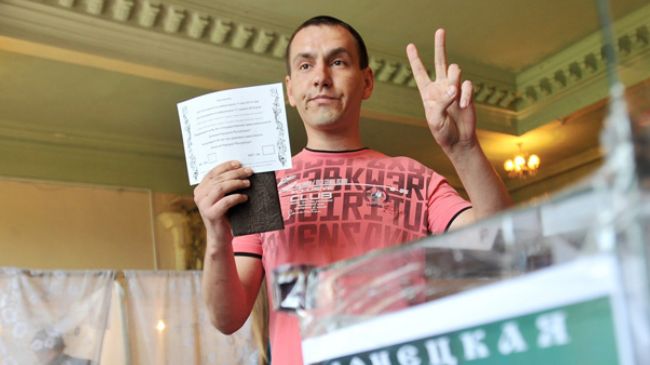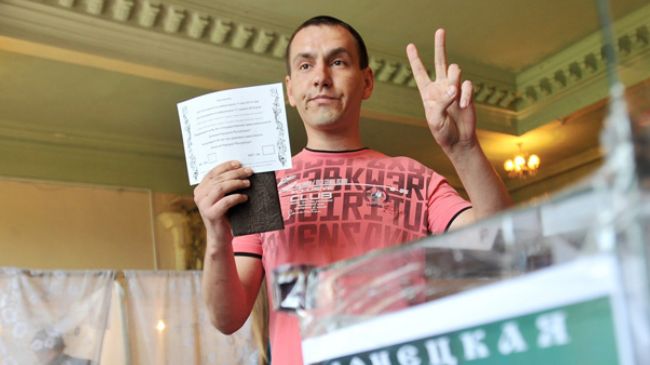 Polls have closed in several eastern Ukrainian cities after people cast their ballots in referendums on declaring sovereignty.
According to reports, vote counting is currently underway in the city of Slavyansk in Donetsk province, which has been under a siege by Ukrainian government forces for nearly 14 days.
Regional officials in Luhansk province also said on Sunday that polls have closed there and the counting of votes has begun.
The interim government in Kiev described the votes as "illegal".
Meanwhile, at least one pro-Russia activist was killed during clashes with Ukrainian government forces in Krasnoarmeysk.
Earlier in the day, Ukraine's National Guard troops took control of two state buildings in the city of Krasnoarmeysk in Ukraine's eastern region of Donetsk.
Donetsk and Luhansk regions, which are home to about 7.3 million of the 46 million population of Ukraine, have seen deadly clashes between Ukrainian forces and pro-Russia protesters in recent weeks.
According to media reports, a town in Luhansk region has also come under attack by Ukraine's Armored Personnel Carriers (APCs).
Kiev launched a military operation in mid-April in a bid to root out pro-Russia demonstrations after protesters occupied government buildings in over a dozen eastern and southern cities.
More than 100 people have been killed over the past week in intensified Kiev crackdown on the flashpoint city of Slavyansk as well as Odessa and Mariupol.