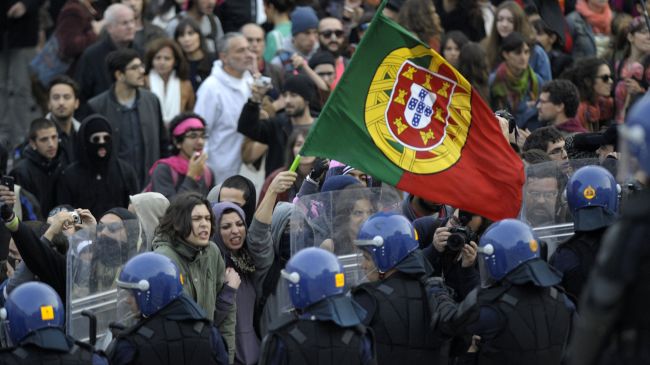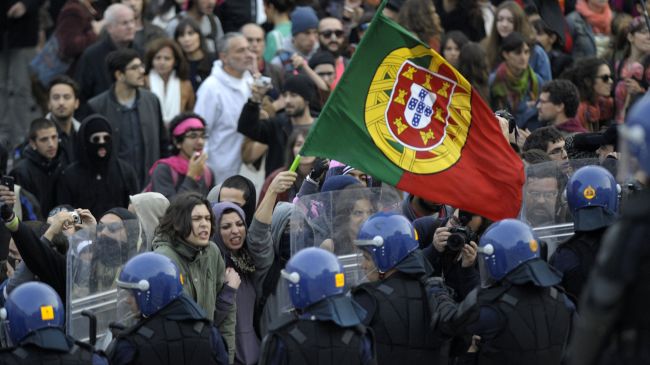 Portugal will face a 24-hour general strike in protest at the government's harsh austerity policies, and the high level of unemployment.
Thursday's strike in the capital, Lisbon, which is called by the country's two main labor unions, UGT and CGTP, will stop trains and the Lisbon metro and cut the bus services in half.
Meanwhile, state-owned airline TAP (Transportes Aéreos Portugueses) has warned of possible disruption to flights as air traffic controllers and ground staff are expected to take part in the work stoppage.
"If we think about it, our future is a dark, living-under-the-bridge kind of future… But we don't stop believing, fighting and demanding," said a Portuguese woman planning to participate in the event on Thursday.
"We will call for a new government, because this one is the death blow to the youth and to the country," she added.
The one-day stoppage will mark Portugal's fourth general strike in two years against the government, which has imposed major austerity measures.
The administration of Prime Minister Pedro Passos Coelho has faced growing unemployment and a deepening recession as the premier slashed spending and raised taxes in a bid to meet the terms of a 78-billion-euro ($102 billion) aid plan from the euro area and the International Monetary Fund (IMF).
The Portuguese government also wants to review state workers' pay, and their working week will increase to 40 hours from 35 hours in 2013, in line with the private sector.
The IMF said in a June 13 report that a deeper recession and higher joblessness are "exacerbating social and political tensions and, in turn, testing the government's resolve to continue with adjustment policies and reforms."
The UGT and CGTP labor groups last held a joint general strike in November 2011, six months after Portugal received a bailout