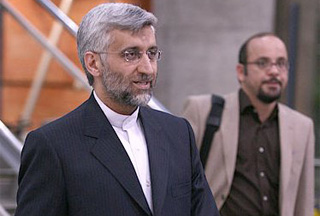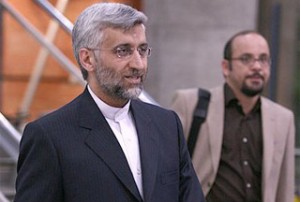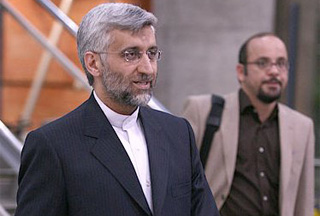 Iran's top nuclear negotiator says some world powers have opened a door for cooperation by accepting that they have to make up for their former flawed policies.
"Some world powers have admitted that many of the policies they have been following were mistaken and need to be changed. This creates a potential for cooperation," Saeed Jalili told reports after arriving in Tehran on Friday.
"Mistaken policies that produced no results for the international community and harmed people and nations have to change and [their consequences] have to be compensated for," he added.
The senior diplomat made the comments after returning from a trip to Geneva, where he had represented Iran in the first round of October nuclear talks with the P5+1 (permanent members of the Security Council plus Germany).
Jalili also pointed out that previously world powers "talked of negotiations in an atmosphere of threats," but now they had welcomed Iran's "offer of talks", although Tehran had clarified that it would only come to the table if they changed their tone.
"We made a serious offer that we were ready for talks in such an atmosphere and they accepted," he said.
The senior negotiator also noted that during the talks the two sides had agreed to continue the talks at a lower level till the end of this month.
"We believe that a round of talks must be held based on our common views. Of course, such negotiations did commence and we agreed on that point… so, it has been arranged for deputies to discuss the work plan for future talks," he explained.
Jalili added that the kind of cooperation Iran is showing creates an opportunity for "alleviating mutual concerns".