Syria
President Ahmadinejad Calls for Sorting Syrian Crisis out via Dialogue without Foreign Interference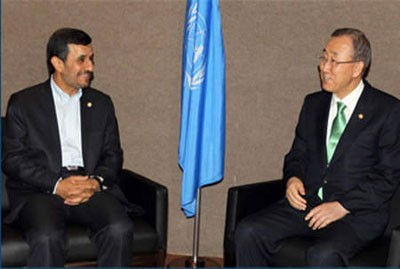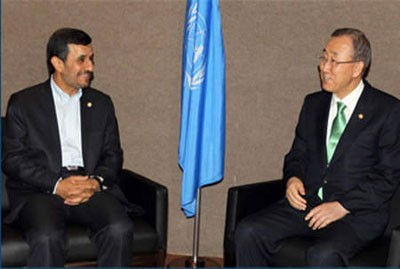 President Mahmoud Ahmadinejad of Iran called on the UN for sorting the crisis in Syria out via dialogue away from any foreign intervention, reiterating Iran's opposition to any foreign interference in Syria's domestic affairs.
The Iranian President was speaking in a meeting on Thursday with UN Secretary-General Ban Ki-Moon on the sidelines of the United Nations Conference on Environment and Development in Brazil.
President Ahmadinejad underlined Iran's willingness to support any plan by the UN to end the crisis in Syria, stressing that securing Syria's national sovereignty and the rights of the Syrian people can not be realized through killing and foreign intervention.