Iran
President-elect expected to remedy national economy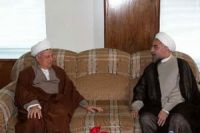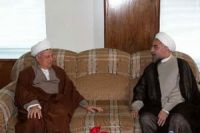 Chairman of the Expediency Council Akbar Hashemi Rafsanjani said on Thursday the President-elect Hassan Rohani is expected to remedy national economy.
According to IRNA, Rafsanjani said after a meeting with President-elect Hassan Rohani that the new president has adopted a plan to remove the bottlenecks, administer the state affairs properly and bring the national economy on the right track.
He expressed the hope that Rohaniˈs planning will bear fruit at the earliest.
President-elect Hassan Rohani said for his part that he exchanged views with the Chairman of the Expediency Council.
Rafsanjani said that he welcomed consultations with the new president on different issues.
Rohani said in his election campaign that he would encourage national industries to take helm of economy and bring about economic stability.
He said that the government must help boost domestic products to remedy unemployment.