Iran
Latin America
Middle East
President Rayeesi: Iran Pursuing to Broaden Cooperation with Latin American States
Iranian President Seyed Ebrahim Rayeesi in a telephone conversation with his Nicaraguan counterpart Daniel Ortega underlined that his government's diplomacy is to further improve bilateral relations with Latin American countries, specially Nicaragua.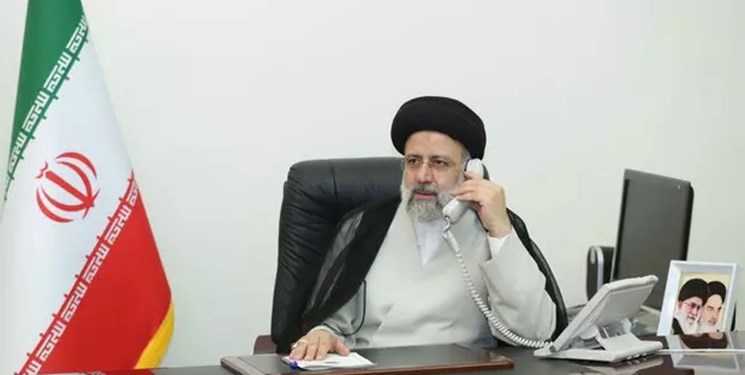 "The approach of foreign policy of the Islamic Republic of Iran is to improve relations with Latin American countries and also countries in the Caribbean region, Nicaragua in particular," President Rayeesi said during the Phone conversation.
He reiterated the need for cooperation in the international forums to foil sanctions imposed by the United States.
"The common view of two nations of Iran and Nicaragua in the face of US excessive demands is a valuable asset for the interaction and convergence in international arena in order to defend national sovereignty of independent countries and nations," President Rayeesi added.
The Nicaraguan president, for his part, said that his country will fully continue to strengthen and develop relations with the Islamic Republic of Iran.
"Today, United States has overtly targeted Latin American countries, he said, adding that the US government has also targeted the unity and amity established between the two countries of Iran and Nicaragua, so that it is very important to maintain unity and strengthen solidarity between the two nations," he added.
In a relevant development last month, President Rayeesi held separate meetings with high-ranking officials of different world states who have been invited to participate in his inauguration ceremony in Tehran.
"There is no doubt that independent and freedom-seeking countries in the world can develop relations and cooperation to overcome US sanctions and oppressive pressures," Rayeesi said in a meeting with visiting Venezuelan Vice President Ricardo Menendez Prieto on Wednesday evening.
"Iran and Venezuela have common interests as well as common enemies, and we have always shown that with perseverance and tact we can thwart the conspiracies of the United States and global imperialism, and the United States, contrary to its claims, cannot stop independent nations from progressing and excelling," he said.
Referring to the strong will to strengthen bilateral relations to move rapidly towards comprehensive development, Rayeesi stated, "We are determined to eliminate the problems facing our people by establishing comprehensive relations with friendly and brotherly countries."
Prieto, for his part, said that "Venezuela's friendship with the Iranian people is unconditional and permanent, and we are determined to make a leap in relations between the two countries".
"We are confident that by working together we can overcome the problems," he said, referring to the drawing up of a common roadmap for dealing with issues such as sanctions.