Human Rights
Protesters shut down UNRWA offices protesting against the dismissal decisions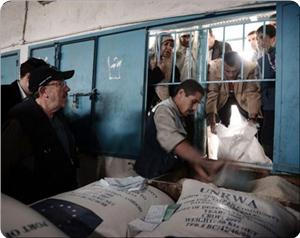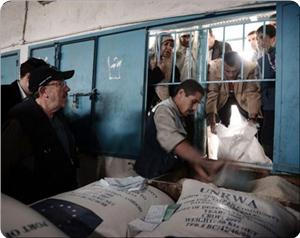 Popular Committees in West Bank refugee camps shut down on Tuesday all UNRWA sub-offices in the West Bank in protest of the dismissal of 130 employees and reductions of services.
The protests came days after popular committees in the West Bank wrote a letter to the director of UNRWA operations, Felipe Sanchez, asking him to reverse the decision to discharge 130 employees, and to bring an end to what protesters say is a reduction in services.
The protesters expressed their rejection of the dismissal decision, stressing that "the existence of a financial crisis does not justify dismissing employees in such harsh conditions experienced by the Palestinian people."
"The UNRWA policy in the West Bank became unacceptable. Reductions affect only the services, while the high-ranking executives who receive very high salaries still enjoy privileges which ministers in rich countries do not enjoy," said Imad Abu Sunbul, a spokesman for the West Bank refugee camps.
The camps' committees in Jerusalem decided to carry out escalatory steps throughout the week, including closing the offices of the camps' directors in all the refugee camps, waging sit-ins in front of the UNRWA's offices, and blocking the movement of all vehicles belonging to the agency.
The refugee camps' committees in the northern West Bank said in a statement that the camps decided to take escalatory steps after the agency has recently released several resolutions; including dismissing 130 employees, reducing the fixed budget of the Health Section and increasing the percentage of the patient's contribution to 40% for some treatments and cases of emergency.