Pakistan
Puppet Pakistan PM seeks end(?) to drone attacks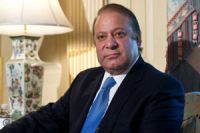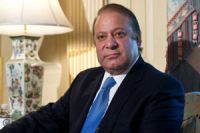 Pakistan Prime Minister Nawaz Sharif has called on US authorities to put an end to the ongoing terror drone strikes inside the Pakistani tribal regions.
During a visit to Washington on the heels of a major Amnesty International report on drones, Sharif said the ongoing US air raids violate his country's territorial integrity.
Sharif also noted that the attacks pose a "major" impediment to relations with the United States.
The remarks come as Washington has been slammed over its deadly drone strikes.
Meanwhile, Pakistani Information Minister Pervaiz Rashid has said that Sharif would convey the nation's concern to US authorities on the drone strikes.
Sharif has been a vocal critic of US drone strikes since his party won the general elections in May.