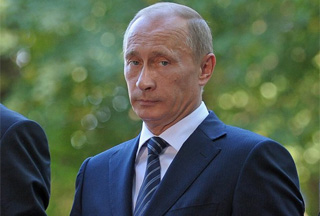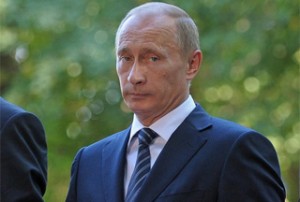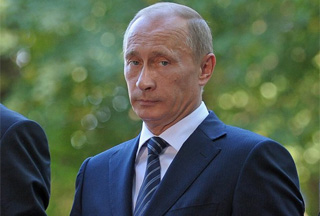 On the eighth anniversary of 9/11 terrorist attacks that ignited a war on Iran's neighbor, Afghanistan, Russian Prime Minister Vladimir Putin says an attack on Iran would be "dangerous" and "unacceptable."
When asked about the possibility of a military strike against Iran on Friday, Putin expressed doubt about the success of any such attack on the country.
"This would be very dangerous, unacceptable, this would lead to an explosion of terrorism, increase the influence of extremists," he said.
"I doubt very much that such strikes would achieve their stated goal," Putin told a meeting of foreign Russia experts at his residence outside Moscow.
Putin made the warning about a war on Iran on the same day that the United States memorialized the nearly 3,000 people who died in the terrorist attacks on the World Trade Center and the Pentagon.
In response to the attack, the US launched Operation Enduring Freedom in Afghanistan seeking to find Osama bin Laden and other high-ranking al Qaeda members who masterminded the September 11 catastrophe.
Earlier in 2004, Iran was implicated in a report by a bipartisan commission on the origins of the 9/11 attacks. Iranian officials, however, vehemently rejected the claim.
Only days after the terrorist attack, Leader of the Islamic Revolution Ayatollah Imam Ali Khamenei condemned the move, saying "Mass killings of human beings are catastrophic acts which are condemned, wherever they may happen and whoever the perpetrators and the victims may be".
In addition to the warning against a war on Iran, the Russian prime minister called on Iran to move cautiously with its nuclear program.
Iran faces pressure to halt its nuclear enrichment, as world powers believe its program is aimed at building a nuclear bomb.
Tehran, however, has denied seeking nuclear weapons and has called for the removal of all weapons of mass destruction across the globe.
"The Iranians should show restraint in their nuclear program," Putin said.
"We have told Iran that it has the right to a civilian nuclear program but that it should understand what region of the world it is in," the Russian official added.
"This is a dangerous region and Iran should show responsibility, especially by taking into account Israel's concerns," Putin said.