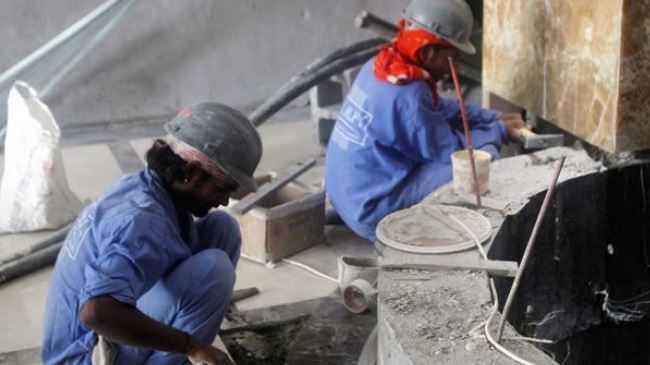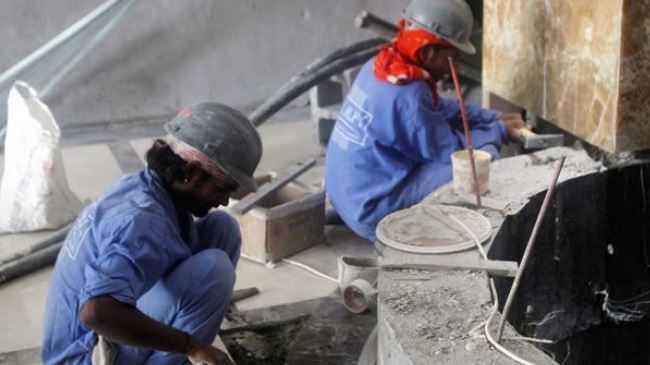 Amnesty International has condemned Qatar for abusing the rights of migrant workers responsible for constructing facilities for the 2022 FIFA World Cup.
Qatari officials are lagging severely behind on efforts to address the rampant abuse of migrant workers' rights, Amnesty said in a briefing on Wednesday.
Head of Amnesty's department for refugee and migrants' rights, Sherif Elsayed-Ali, criticized the Arab country for its "woefully" insufficient steps toward ending forced labor and the exploitation of foreigners building stadiums for the controversial football tournament.
"Time is running out fast. It has been four years since Qatar won the bid to host the World Cup, putting itself in the global spotlight, so far its response to migrant labor abuses has not been much more than promises of action and draft laws," Elsayed-Ali said.
"Urgent action is needed to ensure we do not end up with a World Cup tournament that is built on forced labor and exploitation," he added.
The treatment of migrant workers in oil-rich Qatar has sparked international criticism in the wake of reports of deaths at construction sites.
The International Trade Union Confederation stated in June that up to 4,000 migrant workers could die in construction site accidents by 2022, when the mega event kicks off.
The UK-based rights organization called on Qatar to take "concrete and initial steps" as part of comprehensive reforms needed to make the sponsorship system and labor law compliant with Qatar's human rights obligations
There have been numerous accusations that Qatar used bribery during the bidding process in which it was eventually selected to host the World Cup.