Economy
Middle East
Turkey
Qatar to invest billions of dollars in Turkey as economy struggles amid lira drop
Qatar has agreed to invest billions of dollars in Turkey, including purchase of shares in the country's main stock market, as part of a number of economic initiatives agreed between the two countries at a time when Turkey's economic crisis grinds on.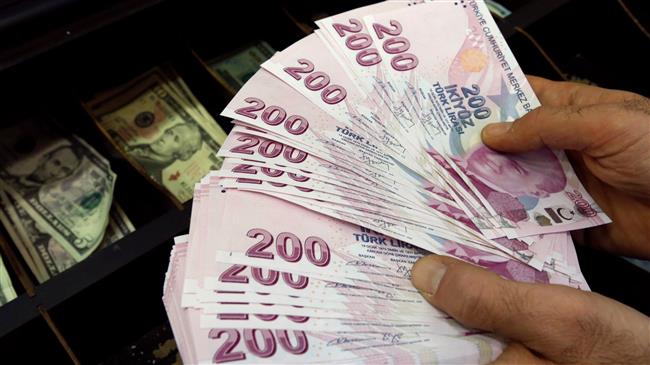 On Thursday, chief executive officer (CEO) of the Qatar Investment Authority – the Persian Gulf nation's sovereign wealth fund – Mansoor bin Ebrahim Al-Mahmoud and CEO of the Turkey Wealth Fund (TWF) Zafer Sonmez inked a memorandum of understanding (MoU) at the Presidential Complex in the capital Ankara to finalize the sale of a 10-percent share at the Borsa Istanbul (BIST) for an undisclosed sum.
The deal came following the sixth meeting of the Turkey-Qatar Supreme Strategic Committee, chaired by President Recep Tayyip Erdogan and Qatar's Emir Sheikh Tamim bin Hamad Al Thani.
Qatar also agreed to purchase 42 percent of Istinye Park, one of Istanbul's most spectacular shopping centers, for a reported $1 billion from Turkish conglomerate Dogus Holding, which owns the remaining 58 percent stake.
An MoU was additionally signed for joint investment in the Made in Istanbul Golden Horn Project. The sum of the investment was not specified.
Agreements were also reached concerning the transfer and purchase of shares of the Middle East Antalya Port Operators from Turkey's Global Ports to Qatar's Terminals WLL in a $140 million deal.
A memorandum of understanding was penned for joint promotion activities between Turkey's Commerce Ministry and Qatar's Free Zone Administration as well.
Another deal was reached on the establishment of a joint trade commission between the two countries.
Erdogan later in the day said that the two leaders had very productive meetings.
"We will continue our solidarity with the brotherly people of Qatar, with whom we have deep-rooted ties of affection, in every field," the Turkish president said on Twitter.
The Qatari monarch, in a separate tweet, said he had a "productive meeting" with Erdogan.
The new investments come as the Turkish economy suffers a currency crisis. The Turkish lira has lost nearly 40 percent of its value this year due to depleted foreign reserves and unorthodox monetary policies.
"We are at a point where it's actually hard to find new ways to cooperate. Our alliance is now very deep, from the defense sector to the economy," a senior Turkish official said on condition of anonymity.
"President Erdogan and the Qatari emir also have a very friendly relationship," the official added.
Qatar already has investments in Turkey worth 22 billions of dollars. The trade volume between the two countries has increased by 6% this year to reach $1.6 billion, according to Turkey's official Anadolu news agency.