Syria
Quneitra: Infighting Erupts among Terrorists over Distribution of Israeli Aid Packages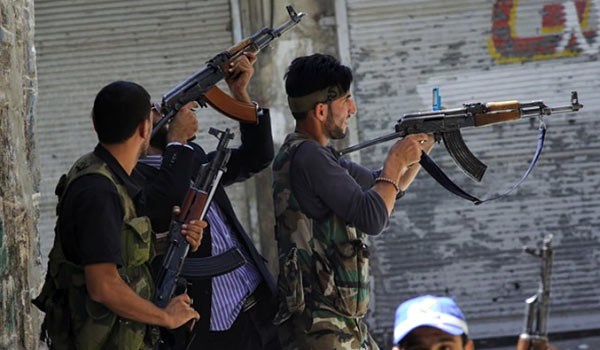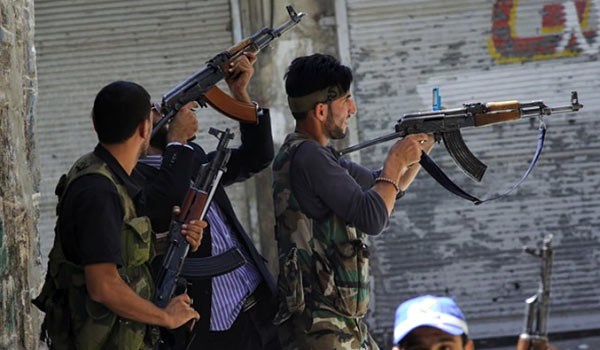 Members of the Free Syrian Army (FSA) started heavy infighting in Quneitra province in Southwestern Syria over the distribution of Israeli-supplied aid packages, an Arab media outlet reported on Wednesday.
The Arabic-language al-Watan daily quoted dissident-affiliated websites as saying that a number of the FSA militants started infighting over how to distribute aid as they were receiving three Israeli vehicles with a cargo of flour bags from Commander of Tajamo al-Ahrar Abu Yazan al-Jabileh and Commander of Tajamo Abu Hamza al-Na'eimi Abu Tariq al-Qadir at gates of al-Dareeyat region.
It added that the Israeli missile units shelled the road connecting the villages of al-Ma'alaqa and al-Rafid in Southern Quneitra following the escalation among the FSA terrorists.
The road was cut off due to the heavy fire of Israeli forces, al-Watan added.
Israeli forces have been providing financial, logistic, weaponry and medical supports for the terrorists in Southern Syria.
In the meantime, the Israeli hospitals have been admitting and curing a large number of Syria's injured terrorists.
Photos released on social media in August showed that the Israeli Defense Forces (IDF) medical personnel were recovering wounded terrorists from the Syrian side of the Golan Heights and then treated them in medical centers on the Israeli-occupied side of the region.
According to sources, the militants were treated by the IDF Israel's medical centers only to then be sent back into Syria were they continue to commit terrorist acts.
Despite the fact that such gunmen are labeled as "rebels" by Western and Persian Gulf media due to their apparently "moderate" stance against the Syrian government, the actual reality stands that a vast majority of the Golan-based militants which Israel provides medical and military aid to are committed militants who pursue sectarian ideals in Syria.
Israel is known to have assisted Golan-based militants of the Al-Qaeda-linked Al-Nusra Front (Tahrir al-Sham Hay'at or the Levant Liberation Board) with medical aid and military equipment since as early as 2013.