Palestine
Rabid dog Israeli forces kill Palestinian schoolgirl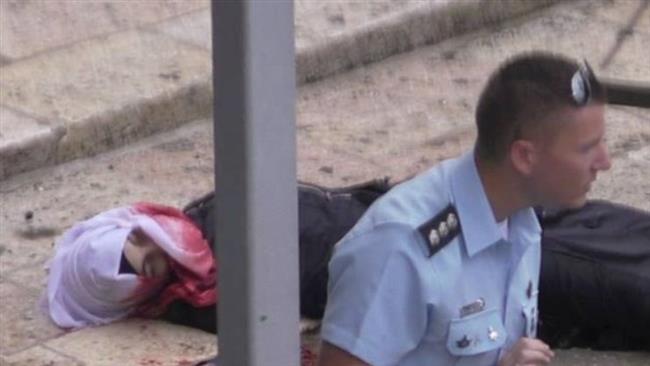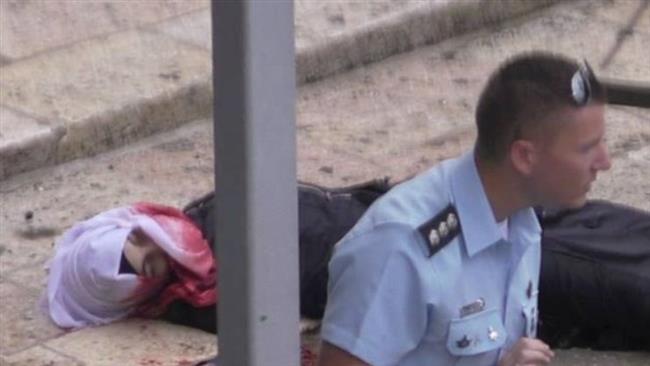 Inhuman Israeli police forces shoot and kill a Palestinian schoolgirl, whom they accused of attempting to carry out a knife attack against them, in the city of al-Khalil (Hebron) in the south of the Israeli-occupied West Bank.
The forces purported in a statement on Sunday that the female had been "neutralized" after drawing a knife and approaching them.
One witness, a Palestinian woman who was in the area, told the Palestinian Ma'an news agency that "occupation soldiers covered a young Palestinian woman who was lying on the ground bleeding without giving her medical aid at all, before an ambulance arrived and took her."
Earlier in the day, Israeli forces killed a Palestinian man, whom the regime claimed had severely injured two Israeli forces in the northern part of the city.
On Saturday, unknown assailants attacked Palestinian lawmaker Mustafa Barghouthi with a sharp object in the West Bank city of Ramallah, injuring him in his face, Ma'an reported.
The day also saw Israeli forces shooting a Palestinian at the Jalama checkpoint at the northern entrance to the city of Jenin elsewhere in the West Bank after he allegedly attacked the checkpoint.
Palestinians have been staging protests at the sweeping restrictions Israel has been applying since August 26 on entries into the compound of the al-Aqsa Mosque in East al-Quds (Jerusalem).
The mosque is the third holiest site in Islam after Masjid al-Haram in Mecca and Masjid al-Nabawi in Medina. The compound is also highly respected by Jews and Christians.
Nearly 60 Palestinians have been killed and hundreds of others injured since the Israeli regime began a harsh crackdown on Palestinian protests in early October.