Palestine
Rabid mayor storms mosque to silence loudspeakers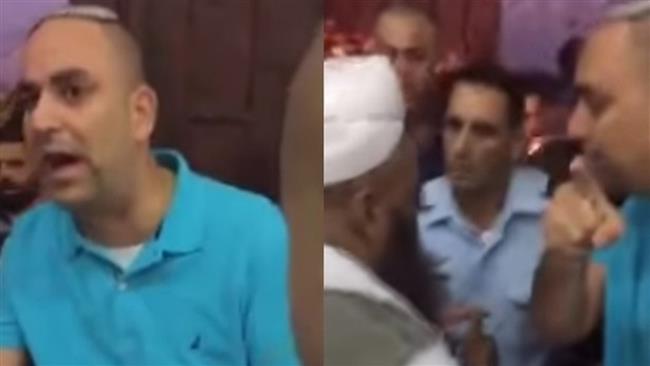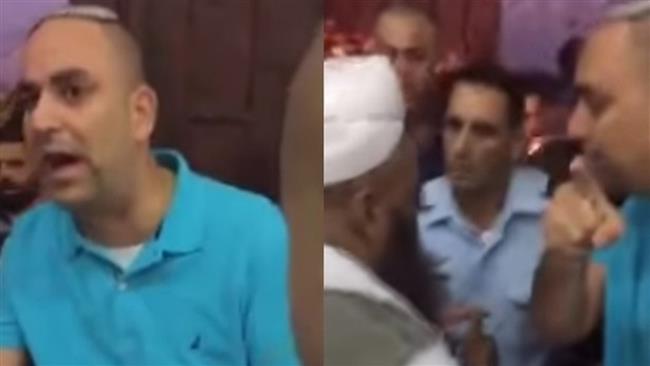 Zionist mayor has stormed a mosque in north-central Israel accompanied by police officers, trying to bully the local imam into lowering the volume of loudspeakers.
Yair Revivo, the mayor of the city of Lod, which is located 15 kilometers (9.3 miles) southeast of Tel Aviv, entered the Dahamshe Mosque at dawn on Friday, protesting at the volume at which the religious leader was broadcasting his sermon, Israeli paper Ha'aretz reported.
A confrontation emerged, with the police pushing back at the worshipers and turning the volume down.
Before bursting into the mosque, the mayor had called the police saying he wanted to stop the broadcast altogether, and reportedly tried to stop people from filming him while inside.
The Israeli police say they have reached an "agreement" forbidding broadcasts of sermons through mosques' loudspeakers, and are to question the imam for "violating noise regulations."
Back in March, the Israeli parliament, Knesset, gave preliminary approval to a controversial bill banning Muslim calls to prayers from being announced via loudspeakers at mosques in the occupied Palestinian territories.
The "muezzin" bill was approved after a heated discussion that turned into shouting matches between the ruling coalition members and Arab lawmakers. Some Arab parliamentarians tore copies of the bill, which led to their expulsion from the chamber.
Tel Aviv regularly tampers with issues of sensitivity to Muslims.
It imposed a three-day-long closure on the al-Aqsa Mosque's compound in the occupied East Jerusalem al-Quds after a deadly shootout outside the compound on July 14. It later barred Palestinians under 50 years of age and placed metal bars at the entrances to the area.
More than a dozen Palestinians were killed in the ensuing tensions, after which the regime finally removed the metal bars, but has been monitoring the gateways with CCTV cameras.