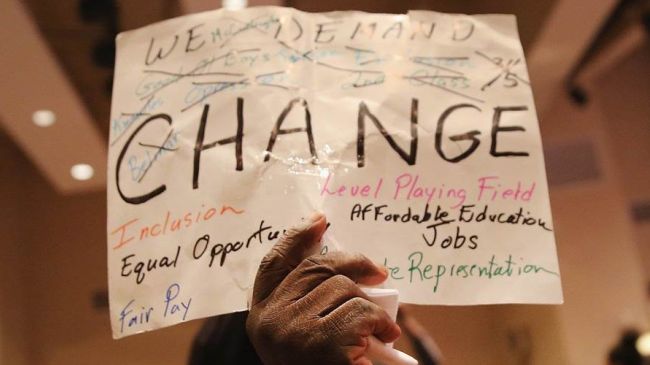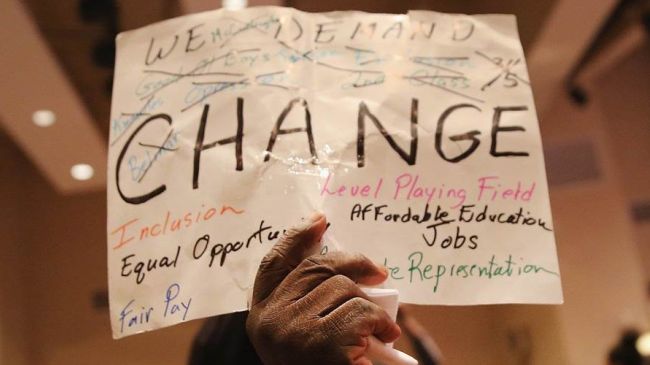 According to a new poll, only 20 percent of American voters say race relations have improved since President Barack Obama took office six years ago.
The NBC News national exit poll asked voters in 2008 how they thought race relations in the US would fare in the next few years.
Forty-seven percent of the respondents said they thought race relations would get better, 34 percent thought they would stay about the same and 15 percent expected them to deteriorate.
The 2014 poll, however, found that 38 percent say things have gotten worse and 40 percent see pretty much no change.
The 2008 poll also showed that 59 percent of African-American voters expected race relations to get better.
This year's survey said 19 percent of black voters feel the country has made progress, while 43 percent say things have gotten worse.
The US has been the scene of protests after a white police officer killed African-American teenager Michael Brown in Ferguson, Missouri in August.
Latinos were also very optimistic about race relations when Obama took office, but 21 percent feel that way in 2014.
Forty-four percent of white voters said six years ago that race relations were likely to improve. However, 20 percent of them think race relations have improved today.