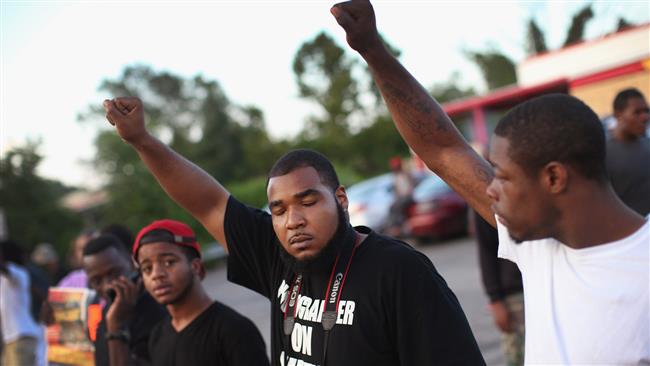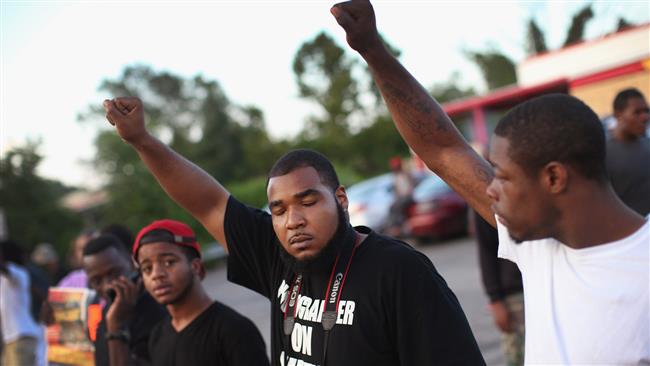 Racial tensions are escalating in the US University of Missouri as dozens of African-American football players threaten to leave team activities until the school's president is removed.
There have been several incidents of racial harassment in recent weeks on the college campus, with the black students complaining of racial slurs and other slights.
Tensions have been rising on campus since the start of the fall semester. On September 12, Payton Head, the school's student body president and an African American student from Chicago, wrote in a Facebook post about being called racial slurs "multiple times" during his time at Missouri.
On October 5, while members of the Legion of Black Collegians rehearsed a homecoming skit, a white student walked onto the stage and shouted racial epithets. And on October 24, a student scrawled a swastika in human feces on the floor and wall of a dormitory, according to the Washington Post.
The controversy has increasingly focused on University President Tim Wolfe and his leadership.
The students accuse the university's president of failing to do enough to fight the trend.
One of the students has been on a hunger strike to call attention to the problem.
This is while a group of students has been conducting a sit-in since last Monday.
Wolfe has promised to draw up a plan by April to promote diversity and tolerance.
The campus is near the city of Ferguson where tensions erupted last year over the shooting death of unarmed black teen Michael Brown by a white police officer.
Numerous demonstrations have been held across the country ever since in protest of violence against people of color.