Saudi Arabia
Rafsanjani's visit to Saudi Arabia requires special arrangements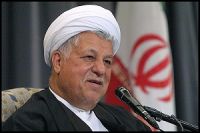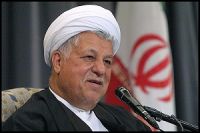 Mohammad Hashemi, Chief of Staff of Iran's Chairman of the Expediency Council said on Monday that Ayatollah Akbar Hashemi Rafsanjani's trip to Saudi Arabia requires special arrangements.
Speaking to IRNA, he said since an invitation had been extended to Ayatollah Rafsanjani by Saudi King Abdullah, the visit will take place but after special arrangements are made.
Hashemi added the visit will not be for pilgrimage purpose and thus, it will need special requirements.
Saudi Ambassador in Tehran Abdur-Rahman bin Gharman al-Shahri in his meeting with Rafsanjani in April 2nd extended an official invitation to him on behalf of the Saudi King to pay an official visit to Saudi Arabia.
In this meeting, the Ambassador said Saudi officials and its people attach importance to Rafsanjani's position and eagerly wait to welcome him.