North America
Rally against anti-Islam film held in front of White House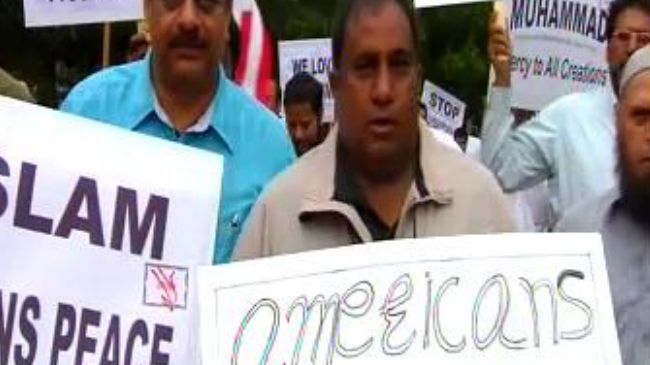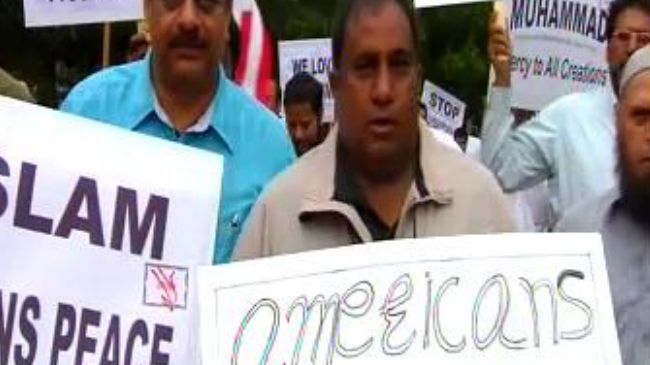 Hundreds of Muslim Americans have gathered in front of the White House to protest against a US-made movie, which insults Prophet Muhammad (PBUH), Press TV reports.
The demonstrators expressed opposition to the so-called Innocence of Muslims video posted on YouTube several weeks ago, Press TV correspondent Marjan Asi reported from Washington.
The protesters said they were there to spread the message of peace and understanding that Islam promotes.
"We thought maybe peaceful Muslims here in America come together and condemn this despicable film…," said one protester.
"We are conveying our message, but we are very peaceful and this is the way we as a Muslim should practice,' said Abulfazl Nahidian, imam of Manassas Mosque in Virginia.
The blasphemous film was made by Israeli-American Sam Bacile, who has acknowledged to US media that he produced and directed the movie thanks to Jewish donations totaling USD five million.
Protests against the film began in Egypt last month and quickly spread across the Islamic sphere, making major headlines around the world when a few turned violent.
"For how long the violence has been [waged] against the Muslims? For how long the Muslims have been killed?…We are not the violent people in here at all," said one protester.
As the protesters' message for the US government, he pled with Washington not to "create so much hatred towards Muslims."
Many demonstrators handed out flowers to passers-by to illustrate what they say is the true meaning of Islam.
One demonstrator said, "We give this flower to all of the people, who have any faith. We just want to tell them Islam is a peaceful religion and we try to give the message to all of the people."