Iran
Economy
Middle East
North America
Rayeesi: Sanctions No Obstacle to Expansion of Economic Ties between Iran, Other States
Iranian President Seyed Ebrahim Rayeesi said that the US sanctions cannot impede his country's efforts to develop economic relations and cooperation with the world states.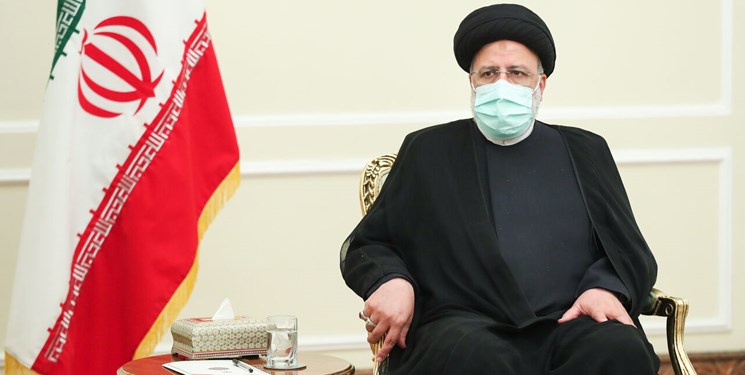 Rayeesi described the US sanctions as illegal and oppressive, saying, "Although the sanctions are interrupting, they cannot hinder the development of Iran's trade and economic relations and cooperation with other countries."
He made the remarks in a meeting with the new Ambassador of Austria to Tehran Wolf Dietrich Heim to receive his credentials on Sunday.
"Iran is fully prepared to develop trade and economic cooperation with Austria and other countries, and obstacles will never stop us," Rayeesi said.
The President stressed that Iran's nuclear program is peaceful, slamming the US and the European parties for violating their commitments under the JCPOA.
He further said that Iran is hosting a large number of Afghan refugees despite being under oppressive sanctions.
"Given the presence of millions of Afghan refugees in Iran, the European countries must do their part, and Austria is expected to convey this to them," Rayeesi underscored.
During the meeting, Heim presented his credentials to President Rayeesi, and underlined his country's constructive relations with Iran.
"Austria seeks to expand cooperation between the two countries, especially in the field of financing and economic exchanges," he said.
Heim added that his country could conclude some of its projects in Iran under sanctions, expressing his willingness to enhance the level of bilateral relations of his country with Iran within the approved frameworks.
He appreciated the Islamic Republic of Iran for hosting the Afghan refugees, and said, "The Austrian government is fully aware of and appreciates Iran's humanitarian efforts and services to the refugees, specially in sensitive conditions."
In a meeting with Iranian Foreign Minister Hossein Amir Abdollahian in New York on Tuesday, Austrian Foreign Minister Alexander Schallenberg said that Vienna has always sought to expand relations with Iran and does not see any limits on improving relations.
Austria is interested in hosting the Vienna nuclear talks as in the past, he said, stressing on seizing opportunities to revive the JCPOA.
Amir Abdollahian, for his part, thanked Austria for donating the vaccine to Iran.
He also emphasized Iran's interest in further expansion of economic relations, including financial and banking relations with Austria.