Europe
'Red Ed,' Zionist and aspiring UK PM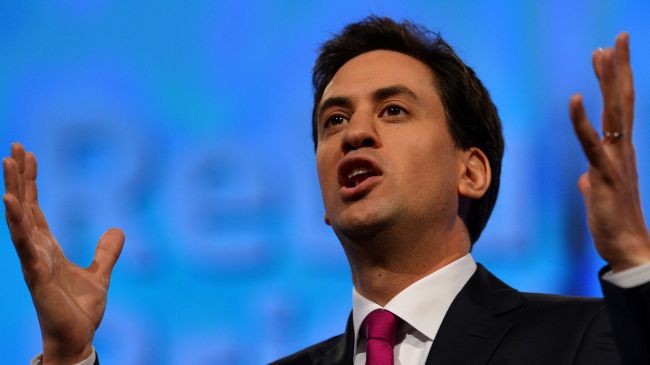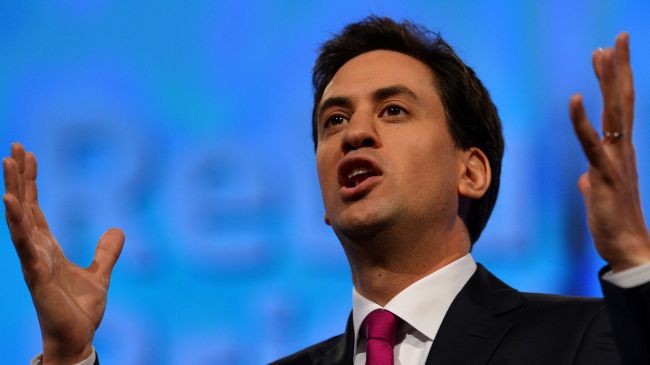 Ha'aretz reported today that "Britain's next Jewish prime minister says he is a Zionist." How surprising! His brother David, was listed by an Israeli official website as an 'Israeli propaganda (Hasbarah) Author'.
Reading Ha'aretz today confirms that 'Red Ed' changed his mind, he is now 'Blue & White'. A genuine Zionist Jew. I guess that the British Labour is, once again, an Israeli occupied territory.
Labor Party leader Ed Miliband establishes his pro-Israel credentials like never before by stating that while he doesn't always agree with its government, he is 'intolerant of those who question Israel's right to exist.'
The leader of the British Labour Party and the man who may well become the United Kingdom's first Jewish prime minister put a lot of minds at rest on Thursday when he said that he is a Zionist.
Ed Miliband may be the son of Jewish Holocaust refugees but he has never been considered a son of the local Jewish community. His Marxist parents gave him a resolutely-atheist upbringing, and he never went through any of the typical rites of passage of British Jews; he didn't even have a Bar Mitzvah. His leftist credential and a couple of critical remarks on Israel's operations in Gaza have rendered him suspect until recently. In recent months, however, he has been signaling a greater willingness to engage with the Jewish community – this included a personal essay on his Jewishness in the New Statesman weekly, mentions of his religious roots in his main policy speech at Labour's annual conference, closed meetings with community leaders and on Thursday night, the first open dialogue between the leader of the opposition and a Jewish audience.
The event in central London, organized by the Board of Deputies of British Jews and the London Jewish News, was essentially a friendly affair – many of the questioners identified themselves as longtime party members and they rarely posed him tough queries, also allowing him ample time to expand on his domestic policies.
Miliband began by acknowledging that religion did not play much of a role in his family home but immediately established a rapport with the audience, telling them of his parents, especially the experiences of his mother during the Holocaust. That allowed him also to characterize his parents' politics as "Tikkun Olam" (repairing the world). He established his personal connection to Israel through a childhood visit to his grandmother's home in Tel Aviv, and elicited the first applause of the evening by saying "I have huge respect, admiration and indeed a debt, not just to Britain, but to Israel for the sanctuary it gave my grandmother – Israel gave her comfort."
Miliband then proceeded to establish his pro-Israel credentials in a way he never has in public. He said that while he does "not always agree" with its government, he is "intolerant of those who question Israel's right to exist. We should have no tolerance for those who go down that road." He made it clear that unlike many of the trade unions that backed his bid to become Labour's leader, he totally opposes boycotts of Israel. The moment that made it for the audience was when he emphatically answered the question of whether he is a Zionist by saying: "Yes, I consider myself a supporter of Israel." Nevertheless, some in the audience lamented that he was careful not to voice the sound bite – I am a Zionist.
After that the room was his, but Miliband continued ticking all the necessary boxes. He repeatedly affirmed Israel's right to exist securely and his commitment to the two-state solution, and despite his insistence that the dual policy of sanctions and negotiations is the best way to confront Iran, he said twice that "we should not take any option off the table."
The past two leaders of the Labour Party, former Prime Ministers Tony Blair and Gordon Brown, were both instinctive supporters of Israel and were considered totally dependable allies both in al-Quds (Jerusalem) and in the Jewish enclaves of Golders Green and Hendon long before they made their move to Downing Street.
It was the Labour's first-ever Jewish leader who caused much more concern. Miliband went a long way last night in allaying those concerns and when the Israeli embassy, which did not send a representative to the forum, read through the transcripts, they will also heave a sigh of relief.