Syria
Report: ISIL Planning to Withdraw from Palmyra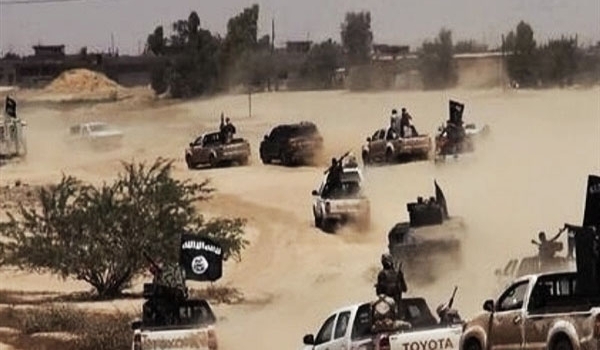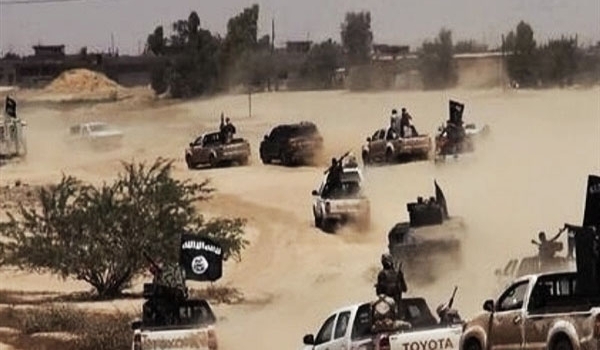 The ISIL Takfiri terrorist group plans to immediately retreat from the ancient city of Palmyra (Tadmor in Arabic language) in Central Syria.
"By withdrawing from Tadmor, the ISIL intends to strengthen its forces in Reqqa as it is losing the war to the Syrian army in the Northern province," the Arabic-language Lebanese Al-Akhbar newspaper reported on Wednesday.
The Lebanese daily noted that the ISIL plans to pull back its forces from Palmyra (Tadmor) to send them to Reqqa province to compensate for its defeats in Ain Issa and Tal Abyad towns.
On Monday, a human rights watchdog announced that the ISIL had planted explosives and mines in the ruins of Palmyra.
Palmyra, listed as a UNESCO World Heritage Site, contains monumental ruins of an ancient Roman city that was one of the most important cultural centers of the antique world.
Palmyra was seized on May 20 by the ISIL, following a week of fighting. The Syrian government forces withdrew from Palmyra to avoid the destruction of the historic part of the city. A majority of Palmyra's population was evacuated.
On May 20, the ISIL Takfiri militants control of the ancient Syrian city of Palmyra, also known as Tadmor.
The city is also strategically located at the crossroads of key highways leading West to Damascus and Homs, and East to Iraq.