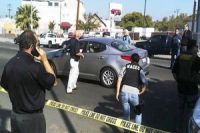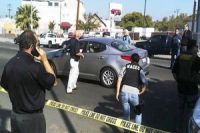 A report says violence and police budget cuts in the US city of Oakland in California is forcing residents there to take extraordinary steps, including hiring private security.
According to a report by CBS News, crime is on the rise in Oakland and there has been 61 murders so far in 2013.
According to preliminary statistics by the FBI, Oakland experienced a 19.7% increase in violent crimes and a 26% increase in property crimes in 2012.
Budget cuts have forced Oakland to trim its police force by a third, pushing residents to pay for private security patrols themselves.
Oakland police said, on Saturday, four people were shot and wounded in broad daylight near downtown. On Friday, two men were shot to death and two others were wounded in party.