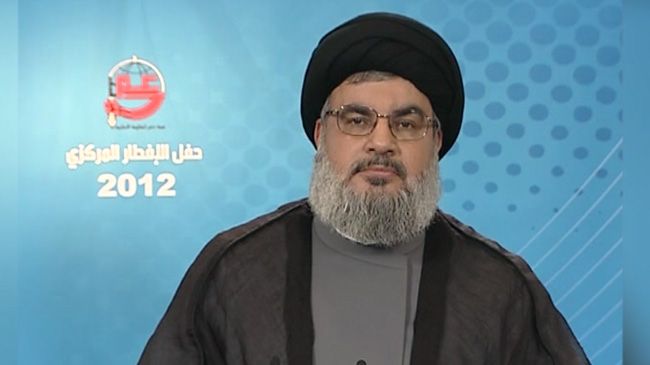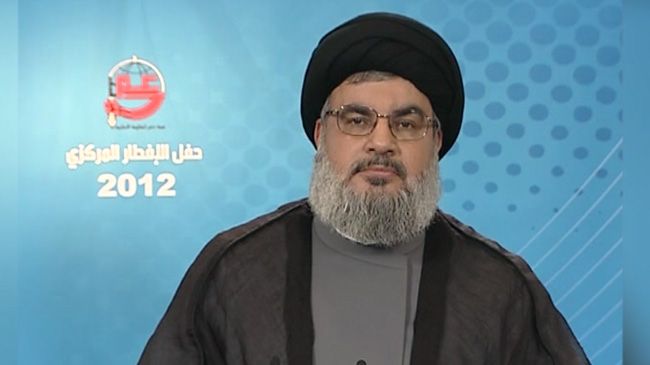 Hezbollah's Secretary General Seyyed Hassan Nasrallah says the resistance front in the region will counter the US and Israeli plots more forcefully as it has successfully weathered their previous schemes.
"At the current juncture when nations have awakened and taken a stand against the American and Zionist (Israeli) plots, the resistance axis will, with popular support, react more forcefully in confronting the enemy," said Nasrallah in a Tuesday meeting with visiting General Secretary of Iran's Supreme Council of National Security Saeed Jalili in Beirut.
Reiterating that Hezbollah has all along been aware of the "American and Zionist conspiracies" against the resistance front, the Hezbollah secretary general added, "We have already experienced such crises and been able to overcome them with resistance and endurance."
Nasrallah further voiced gratitude for the unwavering support and position of Leader of the Islamic Revolution Ayatollah Seyyed Ali Khamenei as well as the Iranian nation and government "against Western and Zionist schemes" and emphasized the significance of the role the Islamic Republic can play during the current sensitive circumstance in the region.
Jalili in turn described Iran's support for "the oppressed nations in the region against ploys by the global hegemony and international Zionism" as an underlying principle of the Islamic Revolution in Iran and said, "Just as we have supported the oppressed Palestinian people despite all difficulties regarding the Palestine issue, we will extend our support to regional nations amid the Islamic Awakening trend and the revolution against the global hegemony."
The senior Iranian national security official also described the Palestinian and Lebanese resistance against Israeli aggressions as "an honor for the Arab world," adding that the ongoing Islamic Awakening movements are among the accomplishments of such resistance.
Referring to the situation in Syria, Jalili said, "The Syrian nation and authorities are the ones that must make the decision for the fate and future of their country and democracy is the only solution to the Syrian troubles."
During their meeting Jalili and Nasrallah reviewed the recent regional developments, particularly the renewed Western plots against the resistance front, specifically targeting Lebanon and Syria.