Europe
Restraint for Russia sanctions: Germany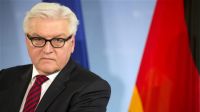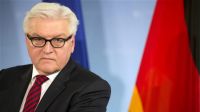 Germany has called for restraint in imposing fresh sanctions on Russia in relation to the crisis in Ukraine.
According to AFP, during an interview with German media on Saturday, Foreign Minister Frank-Walter Steinmeier said that he still prefers cooperation rather than confrontation in dealing with the crisis in Ukraine. However he defended the existing sanctions against Russia.
"We must avoid falling into an automatic [sanctions] mode, which leads only to a dead end and leaves no more policy options," Steinmeier said.
These comments came just hours after Ukraine's interim Foreign Minister Andriy Deshchytsia called for heavier sanctions, including "preventive" ones against Moscow.
Tensions between Russia and the West heightened after Ukraine's former Black Sea peninsula of Crimea joined the Russian Federation following a referendum on March 16.
The US and the EU accuse Russia of destabilizing Ukraine. They have slapped a number of sanctions against Russian and pro-Russia figures.