Europe
Revoke passports of UK militants: MPs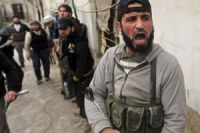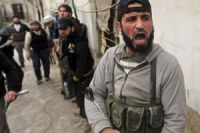 A group of UK lawmakers have called on London to revoke the passports of the British nationals travelling to fight against the government in Syria along with foreign-backed Takfiri militants.
According to Press TV, in a report on counter-terrorism, British MPs from the Home Affairs Committee of the parliament's House of Commons said on Thursday that revoking passports is an essential tool to stop Britons from travelling to join the Takfiri fight against the Syrian government.
The committee also called on the government to adopt "immediate" measures to prevent Britons from heading to Syria and other conflict-torn countries, stressing that such British nationals will later pose a "terrorist threat" to their home country.
The lawmakers said "The number of UK citizens and Westerners travelling to fight in foreign conflicts has reached alarming levels unlike anything seen in recent years," adding "We require an immediate response targeted at dissuading and preventing those who wish to go to fight from going."
Keith Vaz, the committee chairman, also said it was necessary for London to prevent "British men and women" from going abroad and operating as foreign fighters in different conflicts worldwide in an effort to protect Britain's future security.