Rights groups urge US authorities to investigate CIA torture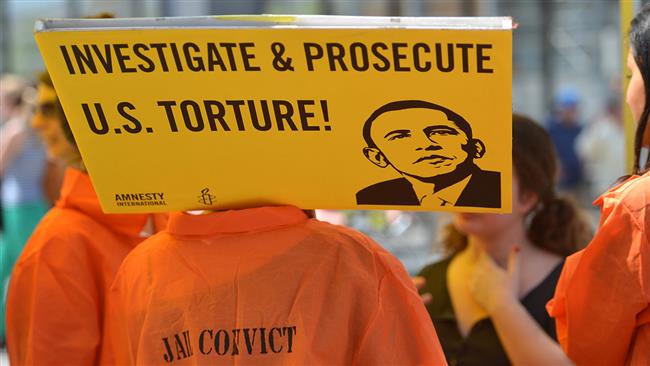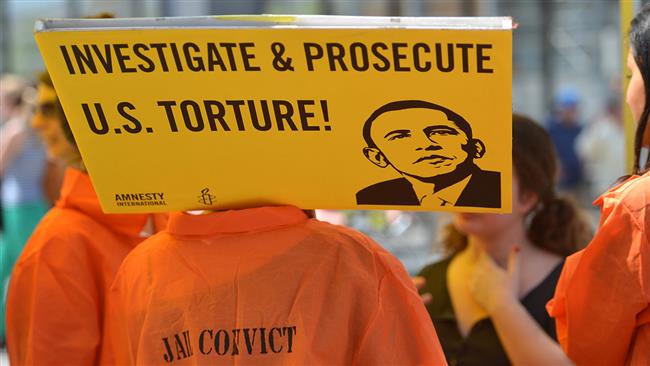 Leading human rights groups have called on the United States Department of Justice to investigate the Central Intelligence Agency's torture program.
Amnesty International, Human Rights Watch, and the American Civil Liberties Union sent a letter to US Attorney General Loretta Lynch on Tuesday, asking her to appoint a special prosecutor to probe the CIA torture.
The three groups attached a petition signed by nearly 111,788 concerned individuals to their letter.
Simulation of waterboarding technique used by the CIA during the Bush administration.
"The Justice Department has a clear responsibility to carry out a credible and comprehensive criminal investigation into the overwhelming evidence that US officials used torture in violation of US law," said Kenneth Roth, the Human Rights Watch executive director.
"The Obama administration's continued failure to act in the face of this mountain of evidence risks sending the message that torture is a valid policy option rather than the crime that it is," Roth added.
In December last year, the US Senate released a damning report on the CIA's brutal torture program which was launched after the September 11, 2001 attacks.
US Senate Intelligence chair Dianne Feinstein (C) talks to reporters about the report on CIA interrogations, while walking from her office on Capitol Hill in Washington, DC, December 9, 2014.
But critics say the Obama administration has done nothing to stop the illegal practice.
The CIA's torture of terror suspects despite having explicit rules on so-called human experimentation is the "tip of the enormous iceberg" and part of a racist policy, American political analyst Daniel Patrick Welch said last week.
The CIA torture program "is a core feature of imperial conquest and imperial domination going back hundreds of years," Welch, an antiwar activist and outspoken critic of US foreign policy, told Press TV on June 16.