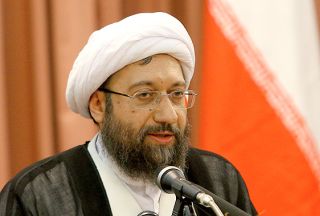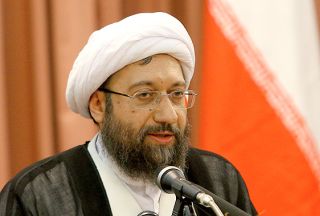 Iran's Judiciary Chief Ayatollah Sadeq Larijani has renewed the country's resolve to continue fighting against terrorists and their allies.
Larijani said the terrorists should know that law will be implemented in dealing with their cases even if they enjoy the support of Western countries, IRIB reported.
His remarks come after Iran executed ringleader of the Pakistan-based Jundallah terrorist group Abdolmalek Rigi on Sunday morning.
The Jundallah ringleader was charged with 79 counts of various crimes including armed robbery, bombing operations in public places, armed attacks on the army, police personnel, and ordinary civilians, assassination attempts, disruption of regional stability, kidnapping and murder.
The judiciary chief advised those who "mistakenly think they are standing against the Iranian nation and the Islamic establishment" to return to the right path and not to confront people or else they will not face a fate better than Rigi.
Rigi had claimed responsibility for the crimes committed by his terrorist group, acknowledging that his acts were in violation of the Islamic and human laws.
After pleading guilty to all charges against him, the Jundallah ringleader went on to ask for forgiveness and made an appeal against the decision for his execution which was rejected by the judiciary chief.
The terrorist leader had earlier confessed to having links with NATO officials in Afghanistan and foreign spy agencies such as the CIA and Mossad.
Jundallah, which is based in Pakistan, has carried out numerous bombings, assassination attempts, and terrorist attacks in Iran.
In one of attacks, which was carried out in October last year, 40 people, including several senior commanders of the Islamic Revolution Guard Corps, were killed in Iran's southeastern city of Pishin.