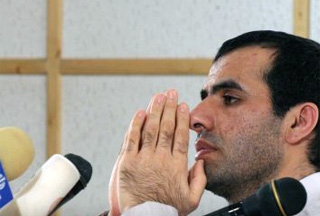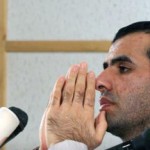 The brother of Jundallah leader Abdolmalek Rigi has revealed that a go-between put the terrorist group in connect with the US administration.
In a recent interview with Press TV, Abdulhamid Rigi, who is in Iran's custody, claimed that the man acting as a go-between for Jundullah and the US government is named Amanollh-Khan Rigi.
The Pakistan-based Jundallah has claimed responsibility for several deadly attacks in Iran, which have led to the death of dozens of civilians as well as government and military officials.
The group's most recent terrorist attack killed at least 40 people, including top Islamic Revolution Guards Corps (IRGC) commanders, in southeastern Iran.
According to Abdulhamid Rigi, the group is backed by the US.
"His name is Amanollah-Khan Rigi. He is my father's cousin. He was a royalist during the Shah's regime," Abdulhamid told Press TV.
"After the [1979] Islamic Revolution in Iran, he left the country via Pakistan and sought asylum in the United States."
Abdulhamid says the Americans had asked Amanollah-Khan to forge a link between the US and Jundallah.
"The Americans asked him [Amanollah-Khan] to introduce them to [Abdolmalek] Rigi in Pakistan and that's how link was established," Abdolhamid added.
He also said that the US had promised the anti-Iran terrorist group a safe haven in Pakistan.
Abdolhamid claimed to have visited the US Embassy in Pakistan to seek more US cooperation with the terrorist group.
"The most important issue that I raised was Jundallah's security in Pakistan," he said.
"I told the Americans that we needed support from the media, newspapers, radios and satellite channels to get our message across to the Baluch around the world," he said.
According to him, the Pakistani government is well aware of the whereabouts of the Jundallah terror group.
"It is impossible to believe that Pakistan is unaware of Jundallah's presence on its soil," he said. "Pakistan is a perfect haven for Jundallah."