World News
Rioting inmates take 122 hostages in Brazil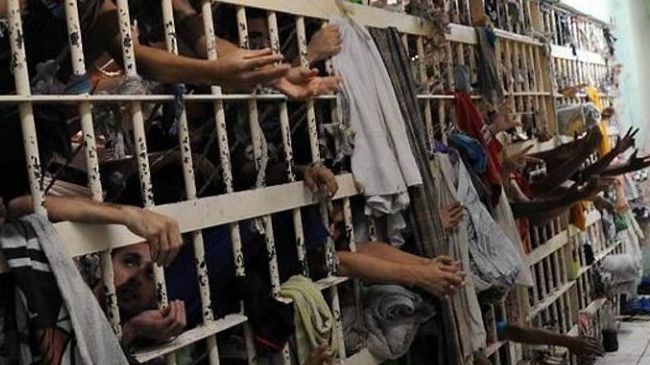 Rioting inmates in a prison in northwestern Brazil have taken 122 people hostage, mostly visiting relatives of prisoners.
Prison spokeswoman Sandra Melo said on Saturday that also four prison guards were among those taken hostage at the Advogado Jacinto Filho prison in the city of Aracaju, Sergipe State.
Melo added that the riot, which took place in one wing of the detention center, is now over and that negotiations for the release of the hostages would begin later on Sunday.
According to the spokeswoman, the reason behind the unrest was still unknown, but it could be related to demands by inmates to be transferred to other correctional facilities.
Brazilian jails currently hold nearly 550,000 inmates and there is a need for additional space to avoid overcrowding, according to Conectas, a non-governmental organization specializing in inmate rights.
The prison unrest came just 26 days before the 2014 FIFA World Cup kicks off in Brazil amid a wave of protests in a number of cities over the high cost of the tournament.
On May 15, police in Sao Paulo clashed with World Cup protesters, who demonstrated against the cost of hosting the sport event in the country. Hundreds of people also marched in rush-hour traffic on a main thoroughfare in Rio, which will host the final match of the World Cup on July 13.
The demonstrators say the USD 11 billion being spent on the football tournament should be invested in better health, education, transportation, and housing for Brazilians.