Iran
Rohani hails Iran-Indonesia ties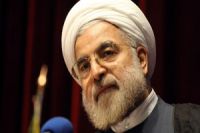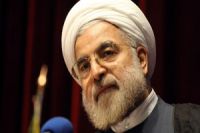 Iran's President-elect Hassan Rohani has hailed as friendly and brotherly the relations between the Islamic Republic and Indonesia.
Responding on Monday to the congratulatory message of Speaker of Indonesia's House of Representatives Marzuki Alie on his election as Iran's president, Rohani said the bilateral relations were based on "friendship, brotherhood and shared religious beliefs."
Iran's president-elect called for further strengthening the good ties between the two countries.
In a separate message to Bangladeshi President Mohammed Abdul Hamid, Rohani called for the promotion of reciprocal ties based on mutual trust and common interests of the two countries.
Iran's president-elect also welcomed the enhancement of relations with Montenegro in a message to the country's President Filip Vujanovic.
Rohani emerged victorious in the Iran's June 14 presidential election, which was marked by a high voter turnout. He won 50.7 percent of a total of 36, 704, 156 ballots counted.
The Interior Ministry put voter turnout at 72.7 percent.
The Iranian president-elect currently represents Leader of the Islamic Revolution Ayatollah Seyyed Ali Khamenei in the Supreme National Security Council and is also a member of the Expediency Council and the Assembly of Experts. He is the director of the Expediency Council's Center for Strategic Research as well.